Firmware for ASIC antminer S17/17 Pro by BiXBiT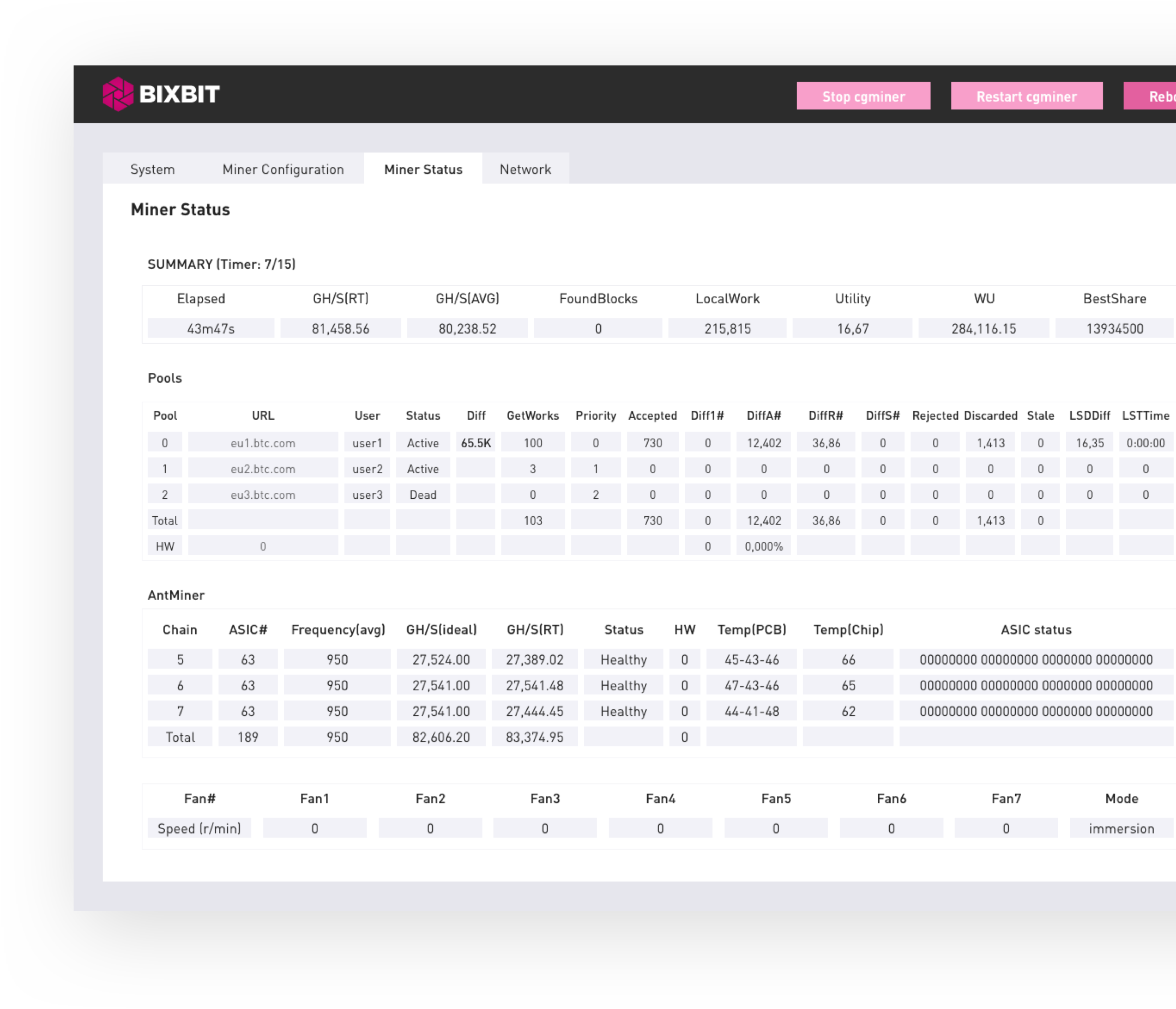 Firmware for Antminer S17, S17 Pro with ASIC overclocking up to 84 Th /s. Suitable for both air and immersion cooling. AsicBoost feature is also available.
Support and discussion is on our forum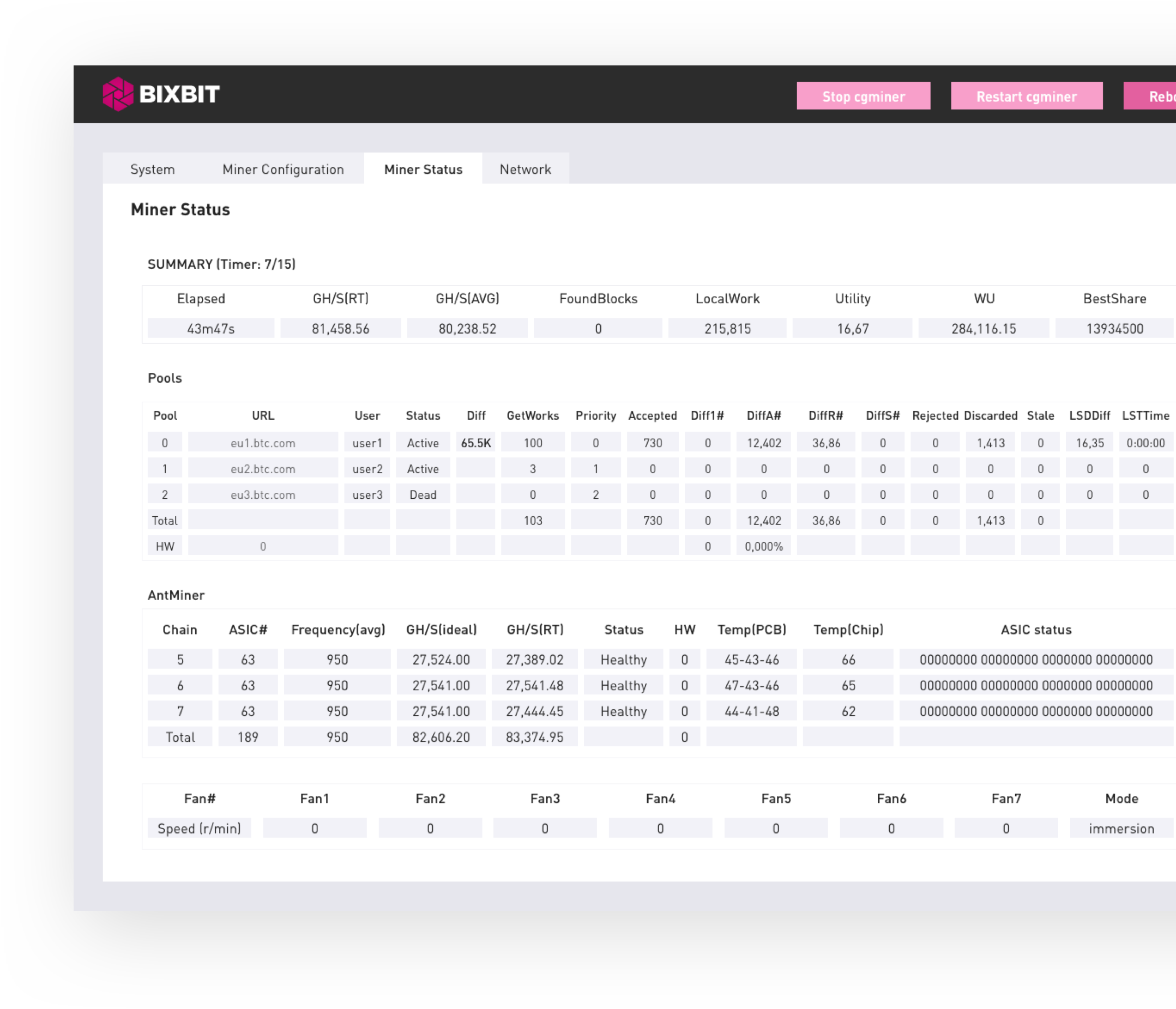 AsicBoost
Technology

Overclocking
up to 84 Th/s

Embedded
Antivirus

Automatic
frequency tuning

DevFee is
just 2.5%
What is special?
BiXBiT recommends this firmware version as the most stable and profitable. This firmware allows you to unlock the frequency and voltage settings of the chips for Antminer S17, S17 PRO, thereby increasing productivity up to 40% without replacing the power supply. Developer commission is only 2.5%.
Installation manual
Important!

Available only for firmware with create_log_backup.cgi vulnerability [eg. Antminer-S17-user-MD-201905241706-sig.tar.gz]
1

First you need to edit settings.cfg by using notepad or similar programs
-Set IPNETWORK parameter. For example: If you have 192.168.100.* - set IPNETWORK=192.168.100
-Set scan range IPSTART and IPEND. If you want scan from 192.168.1.2 to 192.168.1.40 - set IPSTART=2 IPEND=40.
-Set Antminer web password ASICWEBPASS=your_password. (Default: root)
-Set Antminer ssh password ASICSSHPASS=your_password. (Default: admin)

2

Scan network and unlock(if possible) selected range using 1.unlock_ssh.bat script.

3

Wait 2-5 min until Antminer boots up.

4

Replace Upgrade.cgi with 2.replace.bat script.

5

Update your ASIC with Antminer-S17-bixbit.tar.gz firmware using BTCTools ( https://url.btc.com/btc-tools-download )