Firmware for ASIC antminer S9/T9+ by BiXBiT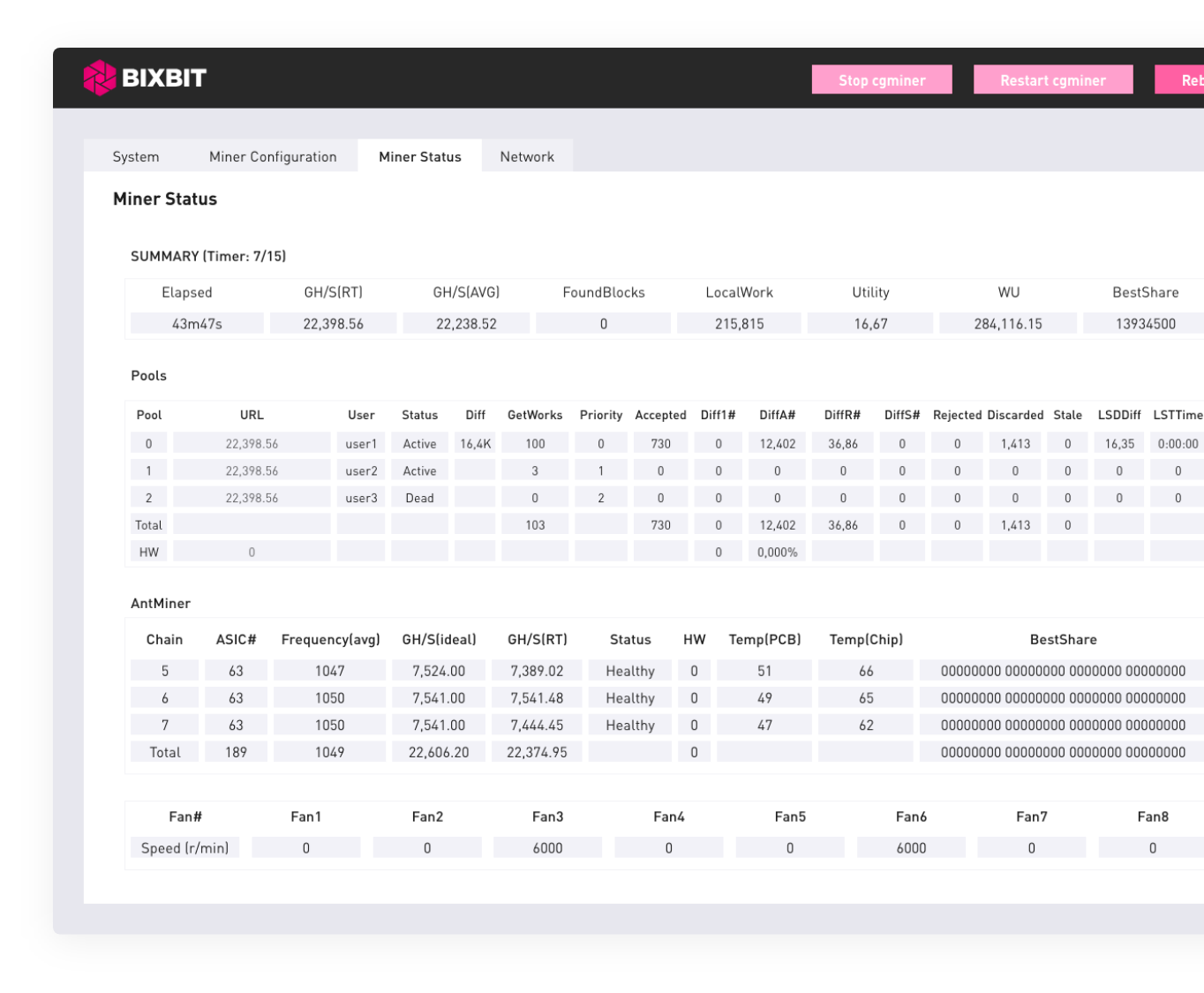 New firmware with the potential of overclocking asic S9, T9+ up to 21Th on immersion cooling as well as enabling AsicBoost algorithm, which optimizes the computing process of antminer devices based on BM1387 chips.
Support and discussion is on our forum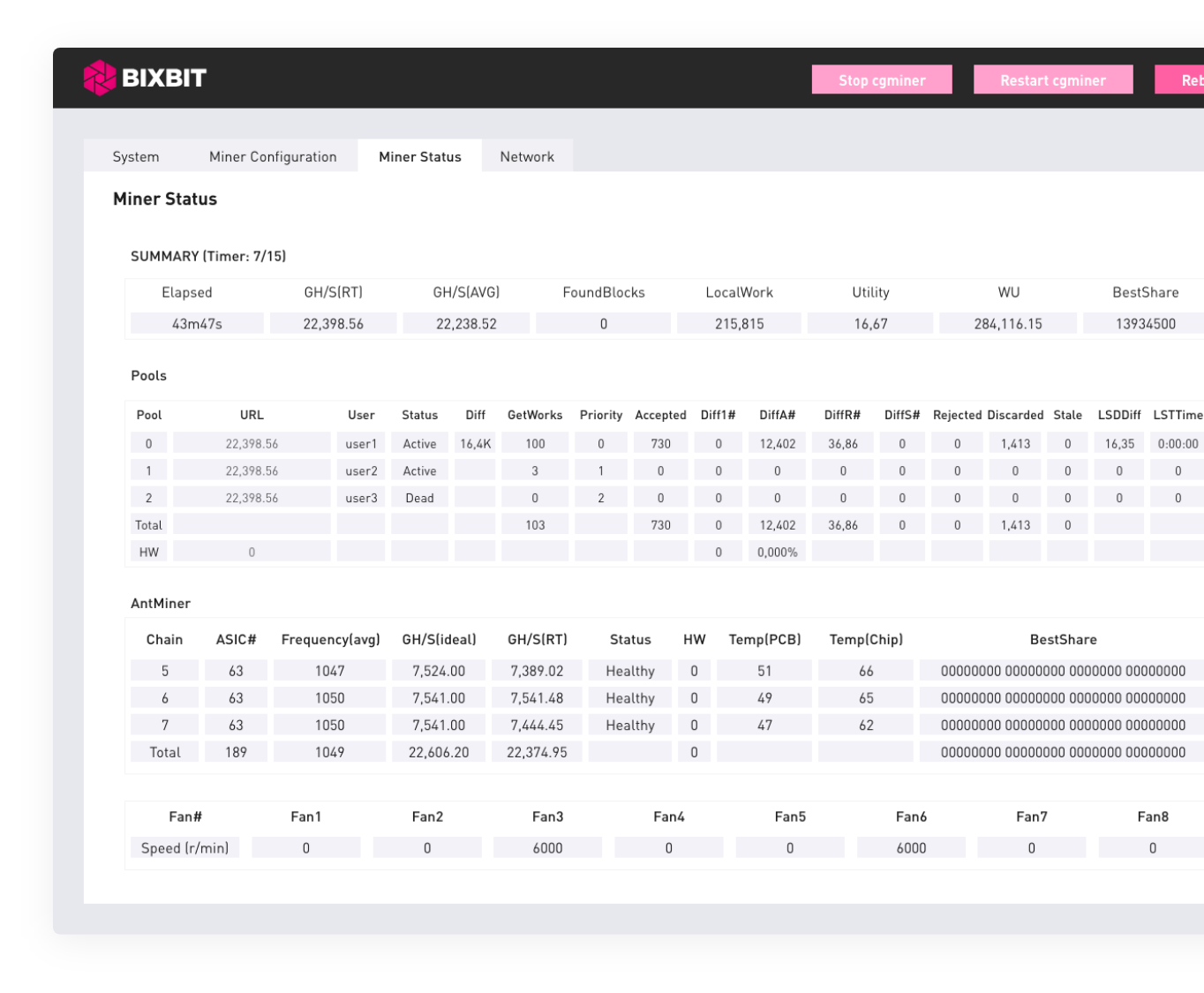 AsicBoost
Technology

Overclocking
up to 21 Th/s

Embedded
Antivirus

Automatic
frequency tuning

DevFee is
just 3%
What is special?
BiXBiT recommends this firmware as the most stable and profitable. ASIC Boost technology reduces power consumption by 200 watts and allows to improve the performance of Antminer S9, S9i, S9j, T9+ up to 21 Th/s. The way asic hashboards are designed has a disadvantage, due to which one defective chip in a row reduces the efficiency of all subsequent ones. Individual chip overclocking eliminates this issue and allows you to achieve maximum hashrate speed. To overclock devices above 16 Th/s more powerful power supplies are required. Developer commission is only 1.8%.
Installation manual
1

On the miner page, in the System tab, click
Upgrade.

2

To keep the settings (Keep Settings):
- Select the checkbox to save the current settings (default).
- Uncheck the box to reset the miner to factory settings.

3

Click the Browse button and navigate to the file to update. Select the file then click Flash image. A message will appear notifying you that the AntMiner S9 firmware can be updated, then the update will start.

4

When the firmware is updated, a message about the successful installation will appear.

5

Select one of the following:
- Reboot – to restart the entry into force of a new update.
- Go back – to continue working on the current firmware version. The new firmware will rise after the equipment is rebooted.