Mining in the USA: past and future of cryptocurrency mining
In recent years mining became synonymous with China. The largest equipment manufacturers (Bitmain, Canaan, Ebang, Innosilicon) and pools (BTC.com, Antpool, F2Pool) are registered there. Beside that, hydroelectric power stations with surplus energy are located in Sichuan province and throughout the country. On the other hand, the industry in the US is also actively developing and is significantly ahead of the Middle Kingdom, Russia and other mining centers in some aspects.
Why the US is currently one of the centers of cryptocurrencies
Interest towards cryptocurrencies in the United States occurs at all levels - starting from the main financial regulator, the Securities and Exchange Commission (SEC) and ending with regular buyers for which there are about 1,300 crypto ATMs in all states.
Which factors indicate the exclusive role of cryptocurrency in the US?
1. SEC
The Securities and Exchange Commission is deeply involved in the legislative and financial regulation of crypto transactions. On March 15, Valery Schepanik, a senior digital asset adviser, stated that it is quite possible to extend securities law to some stablecoins (coins secured by physical assets). In the near future, they will resolve issues related to the approval of Bitcoin ETF (exchange-traded investment funds). In 2018, the SEC approved the listing of almost 300 ICO projects which have collected about $8.7 billion (against 2.1 billion collected in 2017). In general, the situation with the regulator can be described as "cryptocurrency crossover". The launch of ETF will attract institutional investors and cause a rise in the bet. For now, SEC is afraid to take a decisive step, although it is obvious that there is no way round.
2. Crypto ATMs
The number of cryptocurrency ATMs in 2018 has doubled. There are more than 4,000 of them in the world and the majority of them sell Bitcoins. The United States leads with 1,258 of them. In North America there are 3,157 devices installed in total. They facilitate access to cryptocurrencies and simplify the process of its trading.
3. Kraken and Gemini exchanges
Two of the oldest cryptocurrency top 15 exchanges are registered in the USA. Kraken was founded back in 2011 in San Francisco, California, but has started working with cryptocurrency only in 2013. In terms of volume of transactions, Kraken is in the top 10 with about $ 42 million daily turnover. As for Gemini, it is one of the world's first licensed exchanges for trading Ethereum, Zcash and other currencies. Founded by the Winkloss brothers in 2013, it focuses on exchanging and storing various digital assets. Gemini's daily turnover reach $7.5 million. The exchange works only in the USA, Canada, Great Britain, South Korea, Singapore and Hong Kong.
4. Opinion shapers
Stephen Wozniak, Ilon Musk, Bill Gates, Jack Dorsey, Sergey Brin, Mike Novograc, John McAfee, Julian Assange, Facebook, Amazon, IBM, JP Morgan - support for the blockchain and cryptocurrency in the United States relies on many opinion leaders in a varying degree. Companies are actively implementing blockchain solutions and developing their own tokens.
5. FPGA manufacturers
99% of FPGA manufacturers are located in the USA. Xilinx, Altera, Actel, Quicklogic, Lattice Semiconductor, Atmel are all American companies and monopolists in the production of programmable logic integrated circuits. And considering the prospects of FPGA for mining, American users will have an advantage due to accessibility of these boards.
6. Blockstream
This corporation could be the future of Bitcoin. It is here that software solutions are born, including those for the forks of the main cryptocurrency. Investors have invested more than $ 75 million in software development, so now transactions between forks and the main chain go ten times faster. Blockstream is the largest Bitcoin Core investor and is actively involved in the development of the Lightning Network, which is designed to reduce transaction costs.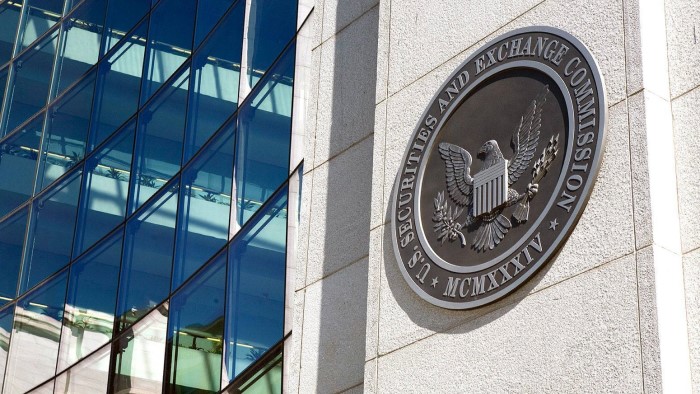 Why mining in the US is getting up steam
About 4,100 billion kWh of electricity is generated annually in the United States. This is almost 1/5 of the global electricity production, which comes second after the PRC. About 65% of electricity is generated by fossil-fired thermal power plants (37% runs on coal, 27% on natural gas and 1% on oil). 19% are produced by nuclear power plants, 7% by hydroelectric power plants. About 6% are derived from renewable energy sources.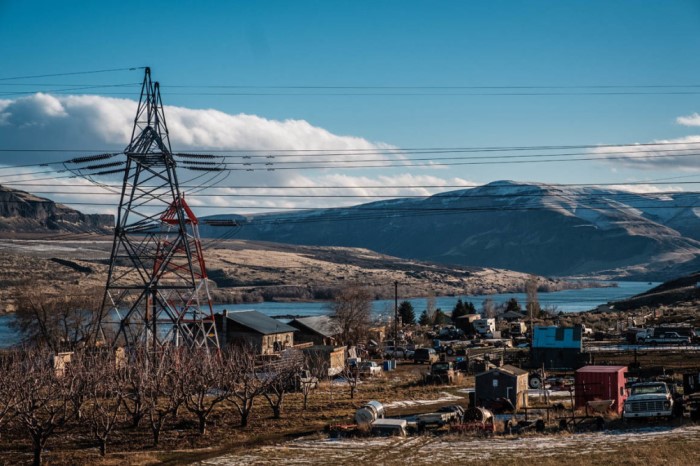 Patrick Cavan Brown for Politico Magazine
Though, the US itself is under resourced. The annual amount of electricity imported is about 45-50 billion kWh. However, due to the uneven distribution of energy sources and extensive territory, some locations appear with a surplus of generated electricity. This is a great opportunity to launch projects such as North Georgia Data. They promise to use from 5.5 MW and reach 100 MW within eight months.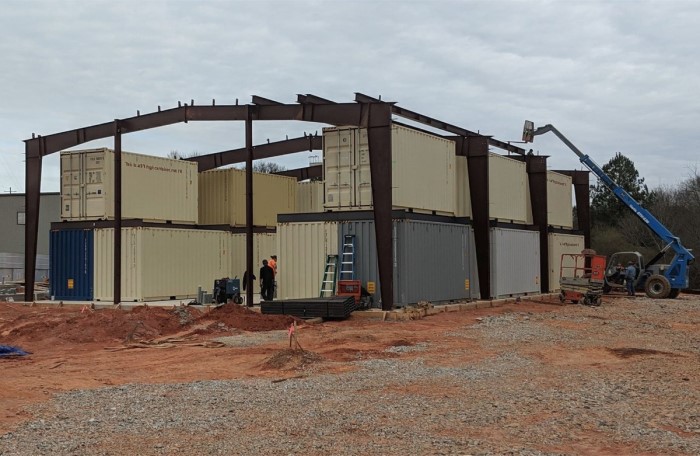 According to the developers, they managed to find cheap price for electricity in the amount of $ 0.057 per kW, while the average rate in the United States is $ 0.1 per kilowatt-hour. For that matter, it is necessary to spend 4,750 USD to extract one BTC in the USA. It may not look very impressive, but it is only for those who focus on average and current BTC rate. With a favorable rate and in a place with surplus energy you can deploy a long-term project in a country with loyal legislation and high protection of property rights.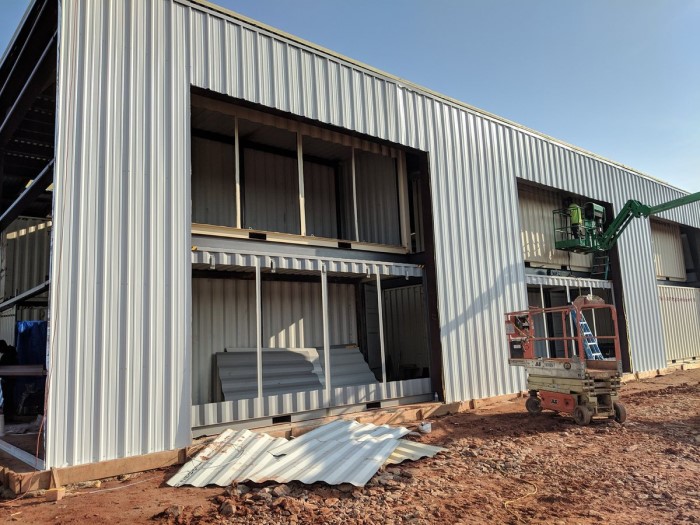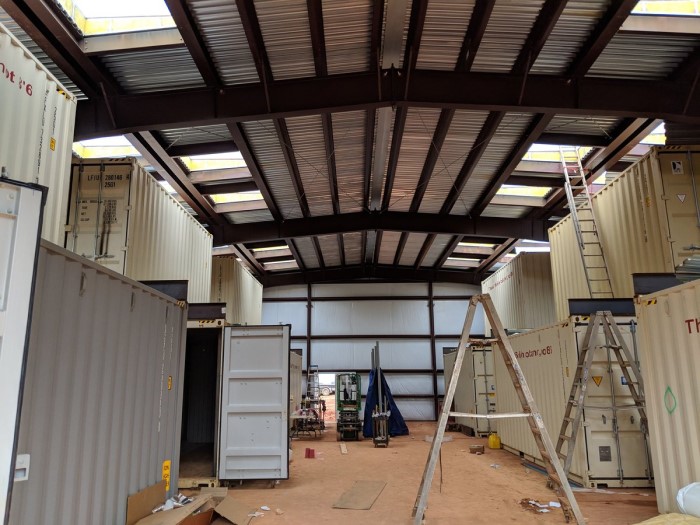 In consideration of mining as a long-term project (4-5 years), it is in the USA that you need to start an enterprise. Unfortunately, the attitude towards mining and cryptocurrency across former CIS is built more likely in the short term (1-3 years max) and is based on quick profit of "to the moon" aspect with instant cash funds.
If comparing the level of interest of American users to cryptocurrencies, it is roughly the same as Russian search queries. Take for example the bitcoin search request in the United States and in the Russian Federation based on Google Trends data. The level of popularity in both countries is top 35-40. At the end of November 2018, it reached 75 in both countries. Interestingly, states with the most interest in BTC are: Hawaii, Nevada, California, Washington, New York and New Jersey. In Russia, the most interest of the main cryptocurrency was in the Republic of Mari El, the Sverdlovsk region and the Chukotka Autonomous Region.
Mined before it became mainstream
According to the Politico website, one of the most successful mining projects in the United States nestled by the Columbia River, Washington. It has 14 hydroelectric power plants, some of which are operated by Canada. This is the river with the largest power generation in North America (up to 45%).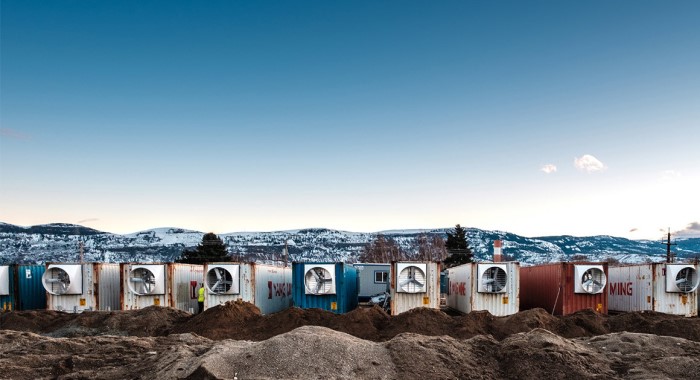 Patrick Cavan Brown for Politico Magazine
At about three hours east of Seattle, five hydroelectric power plants are operational at once. There is a local surplus of electricity generation (six times more than the local residents need). Sometimes this place is even called "the best mining site in the world." It was here that Lauren Mieu arrived in 2013.
Back then Bitcoin cost up to 1 thousand dollars and finding a room for money gained from mining was a trouble. Mieu was looking for a capital structure with a super-power cooling system. It required power of a quarter megawatt or even 0.5 MW. Under normal conditions, that would be enough to illuminate a couple of hundred houses.
Such a place was found. At first, old fruit warehouses seemed to be suitable. Then it turned out that it is most advantageous to use resource-intensive, but abandoned premises, such as old workshops, stores, car washes, etc. Yes, Mieu says, today 0.5 MW is nothing. Those who are now part of the Columbia Valley are building sites for tens of thousands of ASICs and up to 30-100 megawatts, which is enough to feed the surrounding 13,000-40,000 houses. Sponsors from Wall Street often invest here.
In 2017, the Middle Columbia region survived a mining fever. In three rural districts: Chelane, Douglas and Grant, bitcoin hunters occupied industrial buildings, multi-purpose warehouses, placed cargo containers and simply placed equipment under sheds. It was this place where "gold rush" of bitcoin mining has started. By the end of 2018, local miners planned to mine up to 15-30% of all bitcoins in the world and impressive shares of altcoins like Ethereum and Litecoin. However, now they have to compete with such countries as China, Venezuela, Iceland, etc.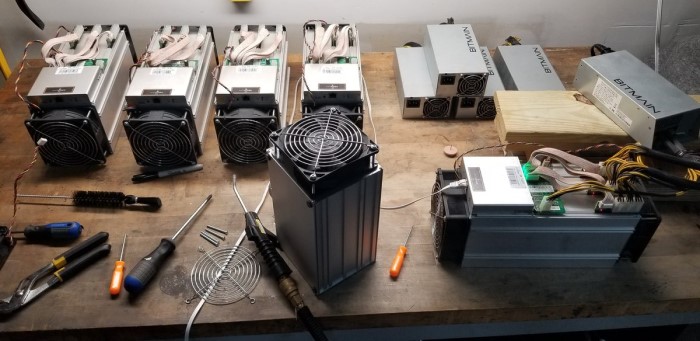 Patrick Cavan Brown for Politico Magazine
The locals did not always welcome the miners favorably. The region was anxiously watching how the main natural wealth is spent on some sort of a dot-com bubble or a modified version of the Ponzi scheme. Miners like Mieu are convinced of the opposite. They believe that in this case personal enrichment at the expense of mining is secondary. The main thing is that the subsidized and unknown region has a real chance to become the center of the upcoming technological revolution, with new vacancies and prosperity. The fact remains that all creme de la creme usually goes to the gilded knowledge centers, such as Seattle and San Francisco.
Carlson the groundbreaker
David Carlson is known as the father of mining in Central Colombia. He stood at the origins of launching the GigaWatt - one of the largest mining projects in the modern United States. Carlson was planning to organize the services of a Bitcoin hosting provider. Previously, he was a serial Microsoft software developer, built a dozen mining farms, made several fortunes in Bitcoins and so became one of the largest players in the region.
The project started in an old furniture store:
"This is the place where the blockchain has moved from a virtual concept to something real in the world, to something that someone had to create and actually launch."
When Carlson started in 2012, the block reward was 50 bitcoins. Back then it didn't require cosmic amount of electricity as it is now. Having started on a gaming PC, a former developer assembled the very first farm of 1,200 watts capacity. As a result, he spent $2 on mining one Bitcoin, which then cost $12. With such profit, he wanted to scale up to a 1 MW plant.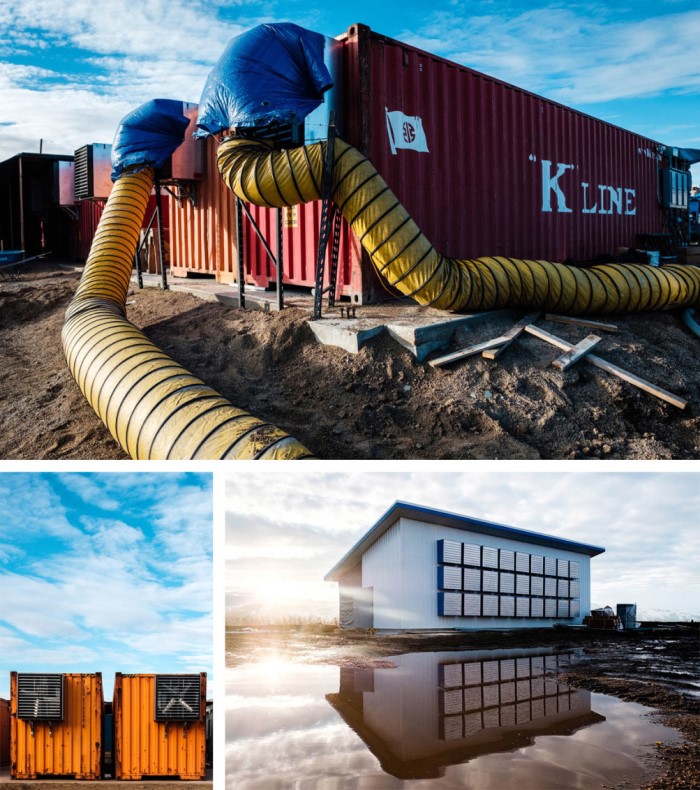 Patrick Cavan Brown for Politico Magazine
He found empty retail space in Wenatchee, where electricity cost 2.5 cents per kilowatt-hour (this is 75% less than in Seattle and 20% of the national average rate). Part of the surplus was diverted to Seattle and Los Angeles, so electricity was cheaper for locals than it was initially. Citizens even heat their homes with electric heaters.
Carlson and other miners appreciated other advantages of Central Colombia. Breezy winters along with dry air reduced ventilation and air conditioning costs. As a bonus, the region had the fastest high-speed Internet in the country, thanks to the huge fiber-optic backbone cabling.
During the period from January 2013 to January 2014, bitcoin production in the region has reached 25% of the world total. By 2017, interest from investors from Wall Street, Miami, the Middle East, Europe, China and Japan has reached the limit. Foreign miners literally carried luggage of money, trying to bribe local building and security inspectors who physically could not allocate the required amount of electricity.
Paradise for small miners
Not only large owners of mining installations choose Central Colombia and similar regions. For example, a young man from Wenatchee bought three farms in July 2017 and placed them in a house: two in the living room and one in the bedroom. He mined Ethereum and when its price increased from $ 165 in July to almost 1,200 in January 2018, the guy not only paid back 7 thousand dollars of investments, but also paid for the mortgage for the house.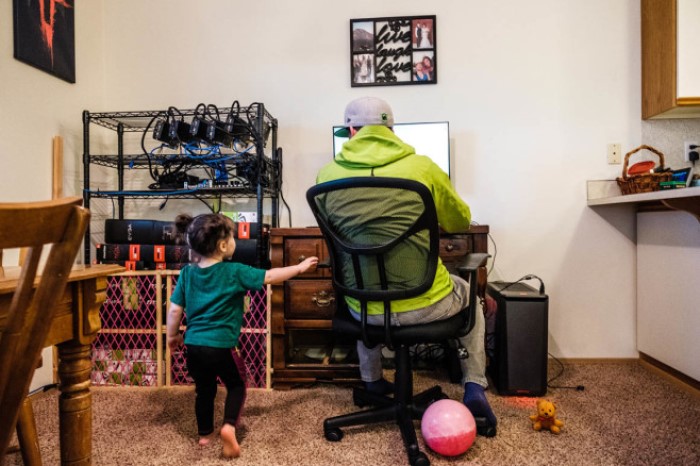 Patrick Cavan Brown for Politico Magazine
In winter, he was able to save on electricity bills. The temperature of the air at home has risen to 25 degrees because of continuously working farms. A man even had to open the window. Here is how he describes his mining history:
"This is free money. All I have to do is wake up in the morning and make sure that nothing went wrong overnight."
The distribution of energy resources in the region is entirely within the competence of local authorities. Of course, there are concerns about the huge costs of new substations, power cables and other infrastructure necessary to accommodate massive mining installations. For example, in the Douglas district there is a new powerful substation of 84 MW located, which would be enough for 30-50 years with a normal population growth.
Residents concerned about the sale of surplus energy to miners can reduce the export of electricity to rich cities. This will cause an increase of local electricity rates. However, only miners pay for it even within current market conditions.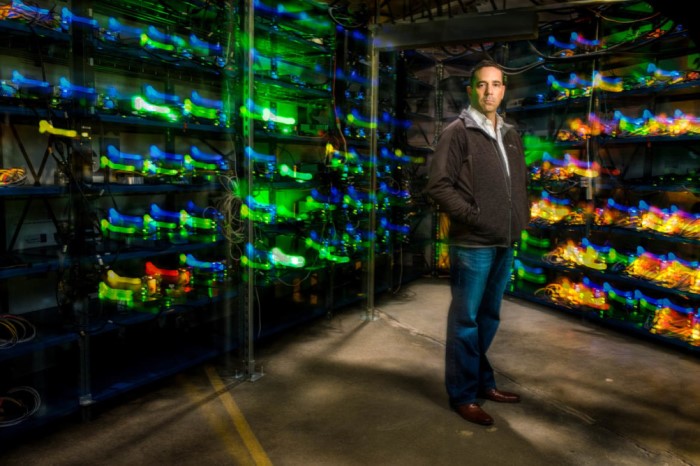 Patrick Cavan Brown for Politico Magazine
Miners of the USA radiate optimism. Market correction was inevitable, given the rapid rise in prices. The cost of extracting one bitcoin in the surplus areas of the United States remains just above $ 2,000 per coin. Conclusively, there is a very hospitable Canada. Considering that the majority of miners started in 2012-2013, the current price fluctuations are not as scary to them. In addition, most of them are counting on a long-term perspective, so even the upcoming halving of Bitcoin rewards per block are not an issue for them. The only thing left is to wait for decisive steps from SEC, launch of the Bakkt and global transition to the blockchain.
Publication date: 2 years ago