Texas will prepare a regulatory legal framework for crypto investments
The Governor of Texas (USA) G. Abbott posted a tweet on June 5 greenlighting cryptocurrency miners and digital investors. In particular, he stated:
"Blockchain is a booming industry that Texas needs to be involved in. I just signed a law for Texas to create a master plan for expanding the blockchain industry in Texas."
A number of amendments and changes are being made to local legislation. Thanks to them, local regulatory legal acts can be adapted to the needs of new industries - blockchain and digital assets. The document defines a virtual currency and creates an environment for crypto investment.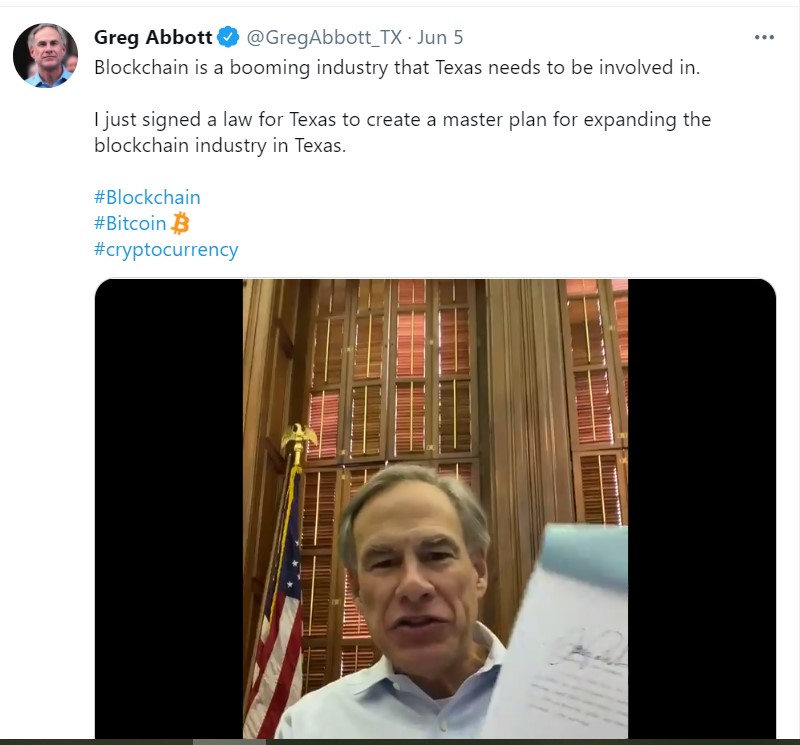 These measures make Texas one of the most attractive regions on the planet for miners. While a moderate and cautious policy towards miners and cryptocurrencies continues in the United States as a whole, this state is becoming the most friendly.
In 2019, ASIC manufacturer Bitmain came there (though not entirely successfully). And in 2021, a whole scattering of large companies became interested in accommodation of computing power, including Argo Blockchain, BIT Mining Limited, Blockcap and Marathon Digital Holdings.
Publication date: 1 year ago