The United States Has Been Cited as the Closest Country to Accept Cryptocurrencies
While the United States still hasn't developed an unambiguous regulatory framework, it is the most prepared to accept cryptocurrencies. The criteria for this assessment were three elements: the number of relevant searches on Google, the number of crypto ATMs installed in the country, and the attitude of the legislation in general.
The country's readiness index to accept cryptocurrency as legal tender was developed by Crypto Head. For the United States, it was 7.3 out of 10.
In particular, the United States holds absolute leadership in the number of installed crypto ATMs. Out of the 22,741 installed cryptocurrency ATMs worldwide, they have 19,800 devices (as of 02.07.2021).
American law permits the possession of cryptocurrency and confirms its legal use in banks and other financial institutions in the country. Requests for cryptocurrencies have shown an increase of 140% over the past year.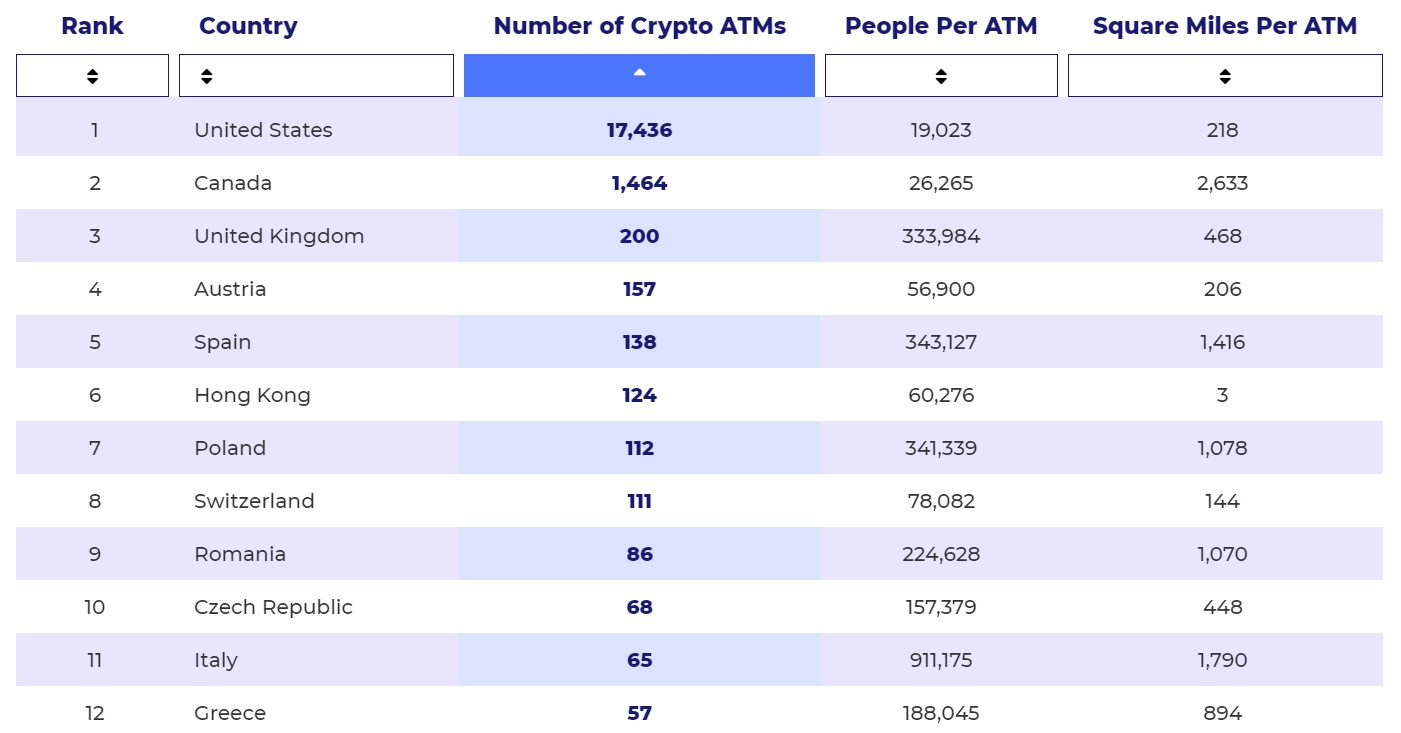 The second position is taken by Cyprus, it has the most prepared legislation, but no installed crypto ATMs. It is followed by Singapore, Hong Kong and the United Kingdom.
Australia is in 8st place, Canada is 10, New Zealand is 63. Saudi Arabia, New Caledonia and Greenland took the 74-76 places.
Publication date: 11 months ago