Vietnam, India and Pakistan Are the Most Prepared Countries for Cryptocurrencies
Chainalysis analytical resource has published a large-scale study on the spread of cryptocurrencies in the world and attitudes towards them. Their results are impressive.
154 countries of the world were selected according to the Global Cryptocurrency Adoption Index of 2021. Three indicators were applied to them: the total value of cryptocurrency involved in transactions within the country, weighted by purchasing power parity per capita; the per capita PPP transfer of intranet retail value; the per capita PPP-weighted volume of P2P-trade.
The resulting top 20 looks like this: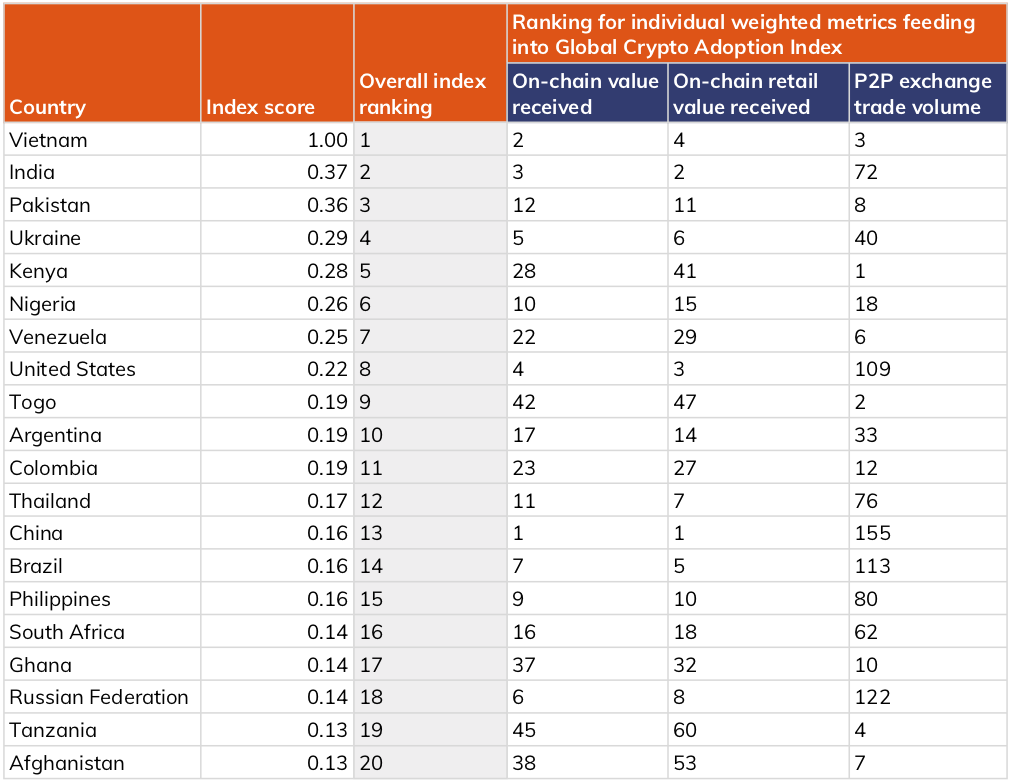 As you can see, the top five are Vietnam, India, Pakistan, Ukraine and Kenya. The U.S. was only eighth, although it used to be called the leader in cryptocurrency acceptance. China fell to 13th. Russia came in 18th, between Ghana and Tanzania.
Global adoption of cryptocurrencies jumped by more than 2300% over the year.
Publication date: 11 months ago