"Killers" of the mining equipment - getting rid of noise and dust
Today miners face lots of obstacles. Bitcoin rate is not high enough, equipment is susceptible to dust, which affects its service life. All that leads to additional expenses, equipment downtime, reconfiguration and loss of profits. Is there really still no solution to get rid of the two main problems of mining equipment?
Today ASICs (application-specific integrated circuit) gradually display videocards due to the growth of the popularity of Blockchain projects. But such problems as air-cooling, noise, vulnerability to dust, unstable overclock still remain.
What do miners mostly complain about?
Here is a typical response of an experienced forum-user to a miner-beginner, who decided to buy the popular model ASIC S9:
"It rustles hard, you cannot live with it in the same building, you cannot even put it in the kitchen (constant noise has a detrimental effect on health). According to the instructions, the operating temperature is from 0 to 40ºC. But, naturally, the warmer the equipment gets is, the more likely it to fail. It can be placed on a terrace, but not on the open space – it will be clogged with dust and can be overheated even faster."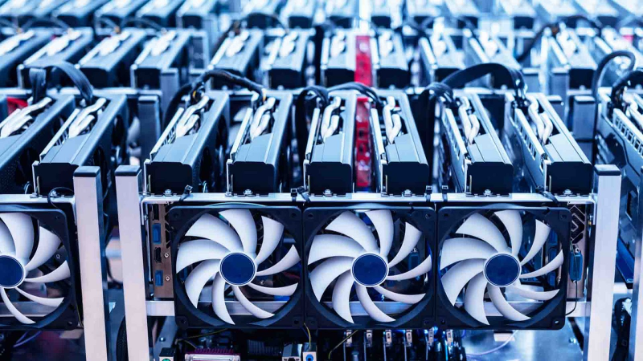 It becomes obvious that there are two key problems in mining – noise and dust. On average, ASIC generates 75dB, which is equivalent to noise generated by a private jet. So, it is recommended to keep mining equipment in a non-residential premise. But what if you live in a flat and don't have additional space for keeping such noisy equipment?
How do the miners cope with their problems?
Just after buying a miner, users try to solve several problems:
get rid of noise;
minimize the ingress of dust.
Also, users would like to have:
steady equipment operation (ideally - increase of the hash rate and profitability);
reduction of the payback period.
If we talk about the air cooling, it is usually self-made by miners. In order to reduce the noise, the regular cooling system is dismantled and silent coolers with a self-made silencers installed. They are usually made with a 3D printer. The equipment is kept in also self-made boxes which are designed for 1-2 ASICs. But, anyway, such solutions don't solve the noise-problem completely, just a little reduce the damage.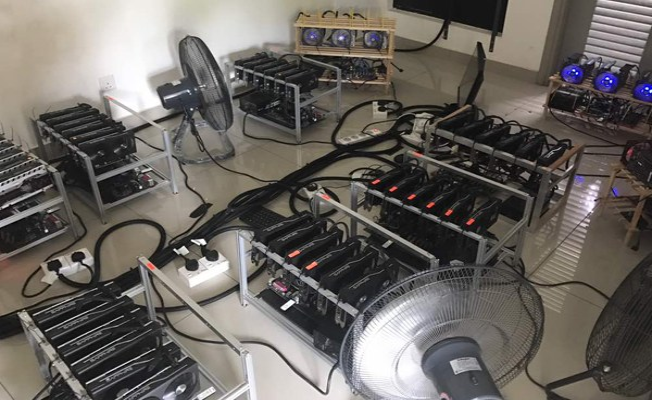 Vibrations don't cause so many problems. ASIC can be supplemented with anti-vibration pads, and in some models, such as the Antminer R4, standard plastic gaskets are already installed. High force of videocards leads to its cooling system runout. To avoid its quick breakdown, regular maintenance is required.
And, finally, the dust. Its accumulation can lead to the equipment overlock, which threatens the whole project. But now it seems like the solution is found.
Diving and Mining
When Saymur Cray was working on his supercomputer CRAY-1, in order to increase its power, he had to increase the density of the equipment placement. It led to such problem as inability to relocate the generated heat from the equipment efficiently. So, in 1981 Cray suggested to immerse the equipment in an inert liquid. Four years later, the new model Cray-2 reached a peak performance of 1.9 Gflops, which made it the most powerful computer in the world at the time.
The liquid, where the Cray-2 was immersed to, is perfectly applicable for mining purposes. It turned out that it successfully operates at three cooling levels:
at the device level (video card, ASIC);
farms, mining pools;
air in the room.
How does immersive cooling work?
First of all, GPUs and ASICS don't need coolers anymore, so they are being removed. It eliminates noise and possible fan failure problems. Then the equipment is immersed in the coolant, which eliminates the second problem – dust. Also, there are no any vibrations, because moving parts are absent.
Now there is no need in cold and hot aisles, additional conditioners, air funnels. Almost nothing can affect the mining process, including the environment temperature. In case of useful generated heat utilization, you will need a cooling tower (supplied with a radiator and a fan which are installed outside the room).
Here are some more issues you don't have to worry about anymore:
regular air filters replacement on ASIC and videocards (about 40-50 $ per unit);
equipment downtime from 8 to 24 hours per month in case of air cooling (for cleaning the equipment);
equipment failures due to the overheating;
regular cooling system maintenance;
downtime caused by the named above reasons.
It turns out, when using immersion cooling, you get a silent, compact, dust-resistant installation which is also resistant to peripheral distractions. Sounds great, right?
Immersion Cooling Bonuses
Immersion cooling gets rid not only of noise and dust.But air cooling is not the best friend of electronics working in extreme regimes. It does not guarantee stable overclocking, as well as thermal stability of the operating equipment. And this deprives users of competitive advantages in the difficult process of blockchain projects support.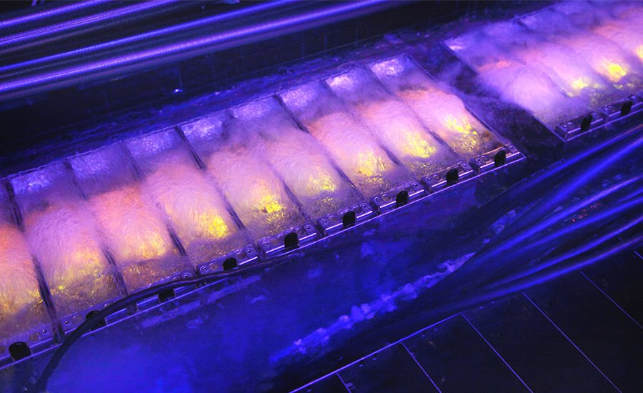 Immersive cooling creates a steady environment where equipment works more efficient than in unevenly heated / cooled one . Therefore, users get an opportunity to experiment with settings, overclocking and other components of successful mining within the chosen heat corridor. Minimum of performance gain is up to 20%. Stable intense work of farm will help to reduces the pay-off period of equipment faster, because the profitability will increase.
However, even if you changed your mind and decided to do something less risky, our offer is still of your interest. The equipment functioning in the immersion liquid doesn't lose its consumer properties and after cleaning from the coolant can be easily resold to other miners.
Solving the problems in one click
We have identified only a part of the problems miners usually face with, especially those who at least once tried to start ASIC or reconfigure a video card. However, the problems of blockchain projects are not limited with noise, dust and maintaining a stable operating temperature. A lot of time is spent on initial launch, switching between cryptocurrencies, overclocking, transferring capacities to other projects, etc.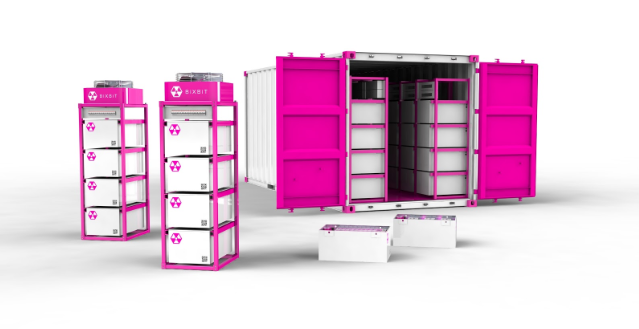 Is there a solution based on principle of "connect and forget"? Yes! BiXBiT company developed ready-made software and hardware complexes, which solve all the main problems of miners. A distinctive feature of our units is unification with mining equipment, heating systems, etc. They are great for the beginners who want to support blockchain projects and at the same time to have a convenient, quiet and compact farm.
However, there is no limit to perfection! You can order not a ready-made kit equipped with everything you need, but experiment with a coolant, useful heat removal, control modules, software and other options. In this case, you yourself can participate in the creation of a unique device, customised exclusively for your tasks and make the world a better place!
Publication date: 4 years ago