Firmware for Whatsminer! Overclocking of M2x, M3x, M5x series
+ Remote Control and Monitoring for Whatsminer - BiXBiT AMS.
+ Easy installation via Whatsminertool
+ Hotel fee
+ Downvolting
+ Proxy server
+ Immersion cooling
+ Control & Monitoring
And much more!
Instructions on how to install the firmware for Whatsminer: https://bixbit.io/en/documentation/user-guide-for-whatsminer-asic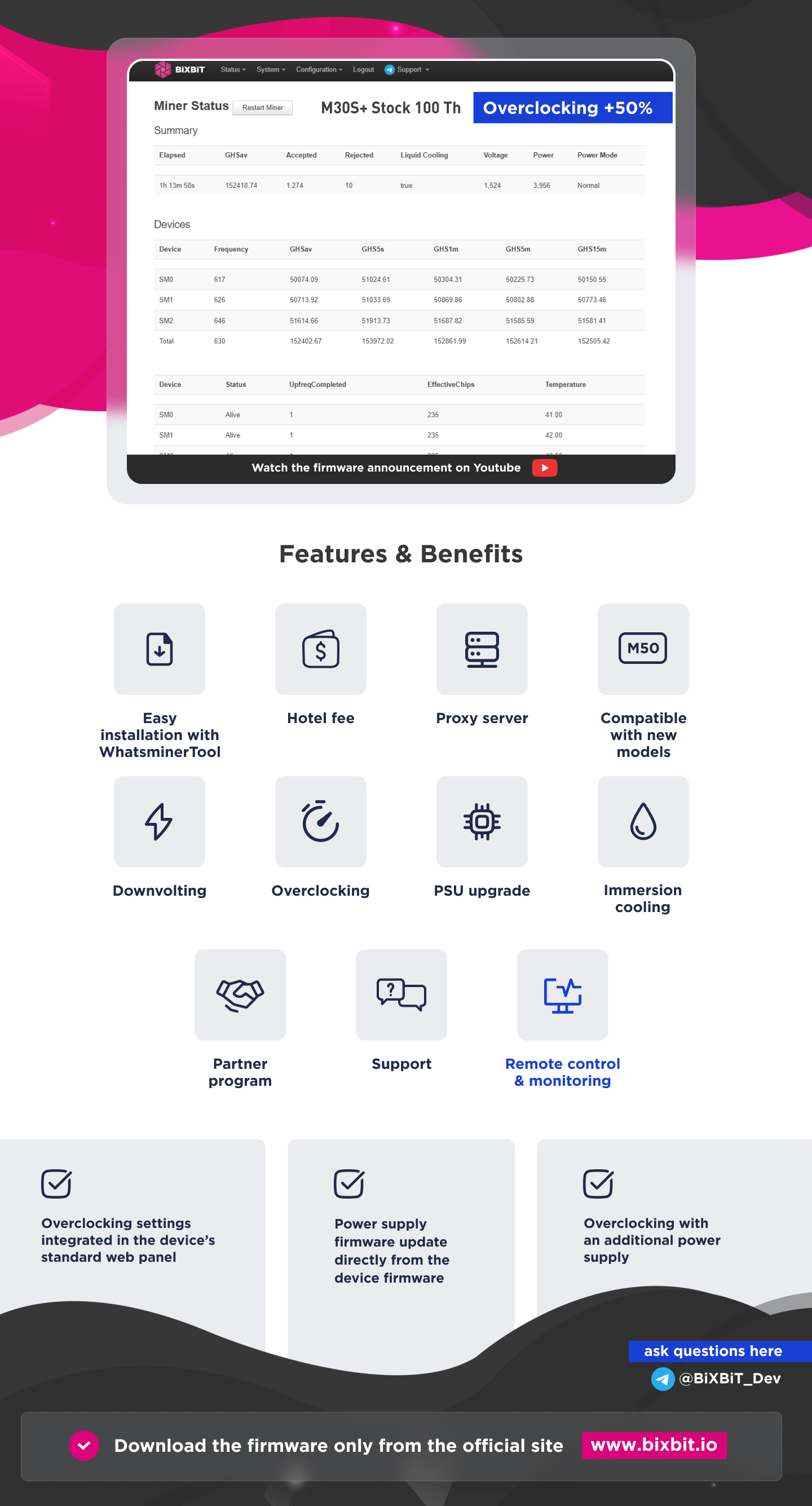 Remote Control and Monitoring for Whatsminer: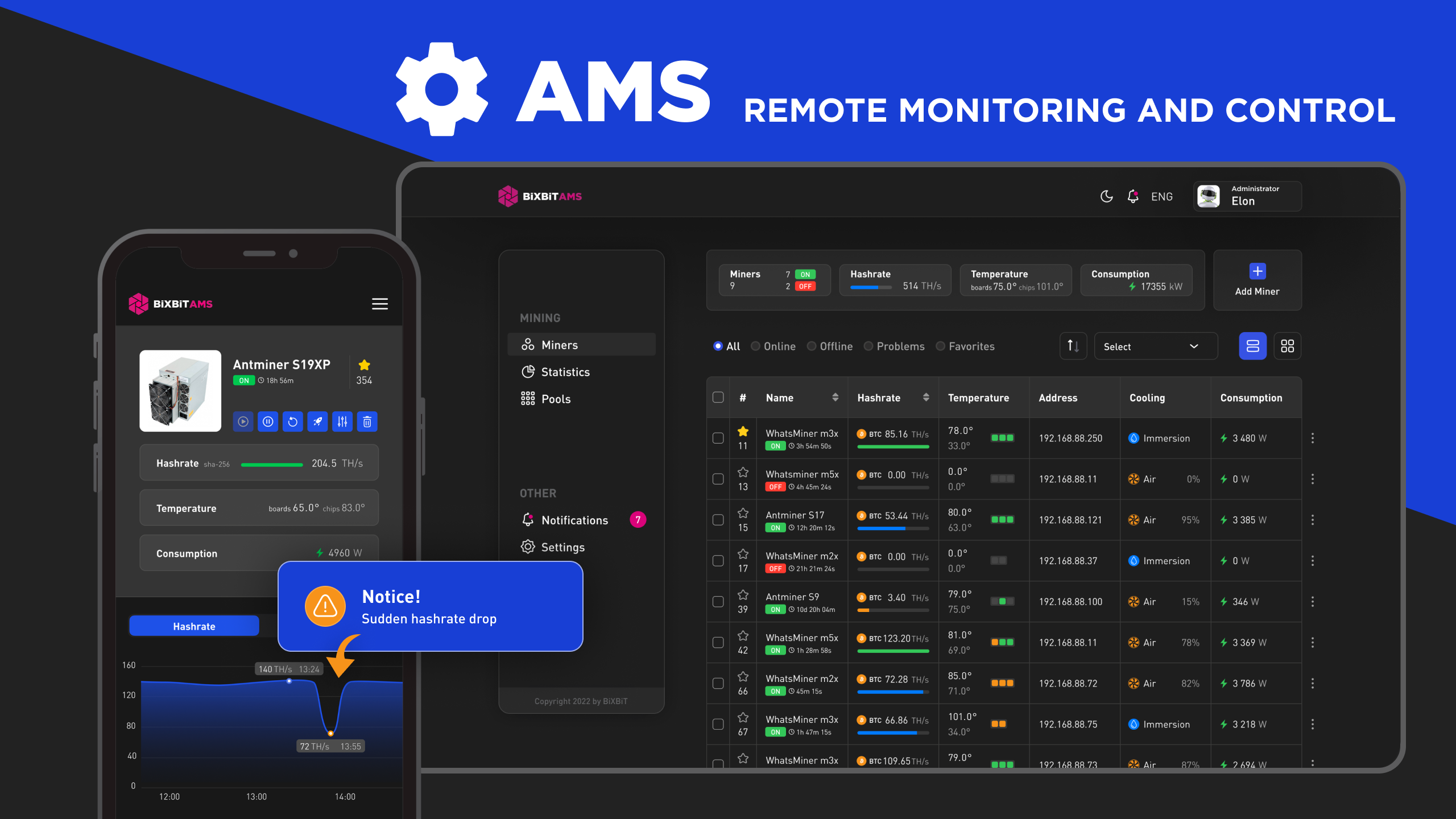 The section "Farms" has been added.
Check the description of BiXBiT AMS (automated monitoring and control system) here: https://bixbit.io/en/ams
Subscribe to the news telegram channel and stay tuned: @BiXBiT_Dev_News
Information on Whatsminer M2x , M3x , M5x overclocking
Information on overclocking WITHOUT extra power supply unit: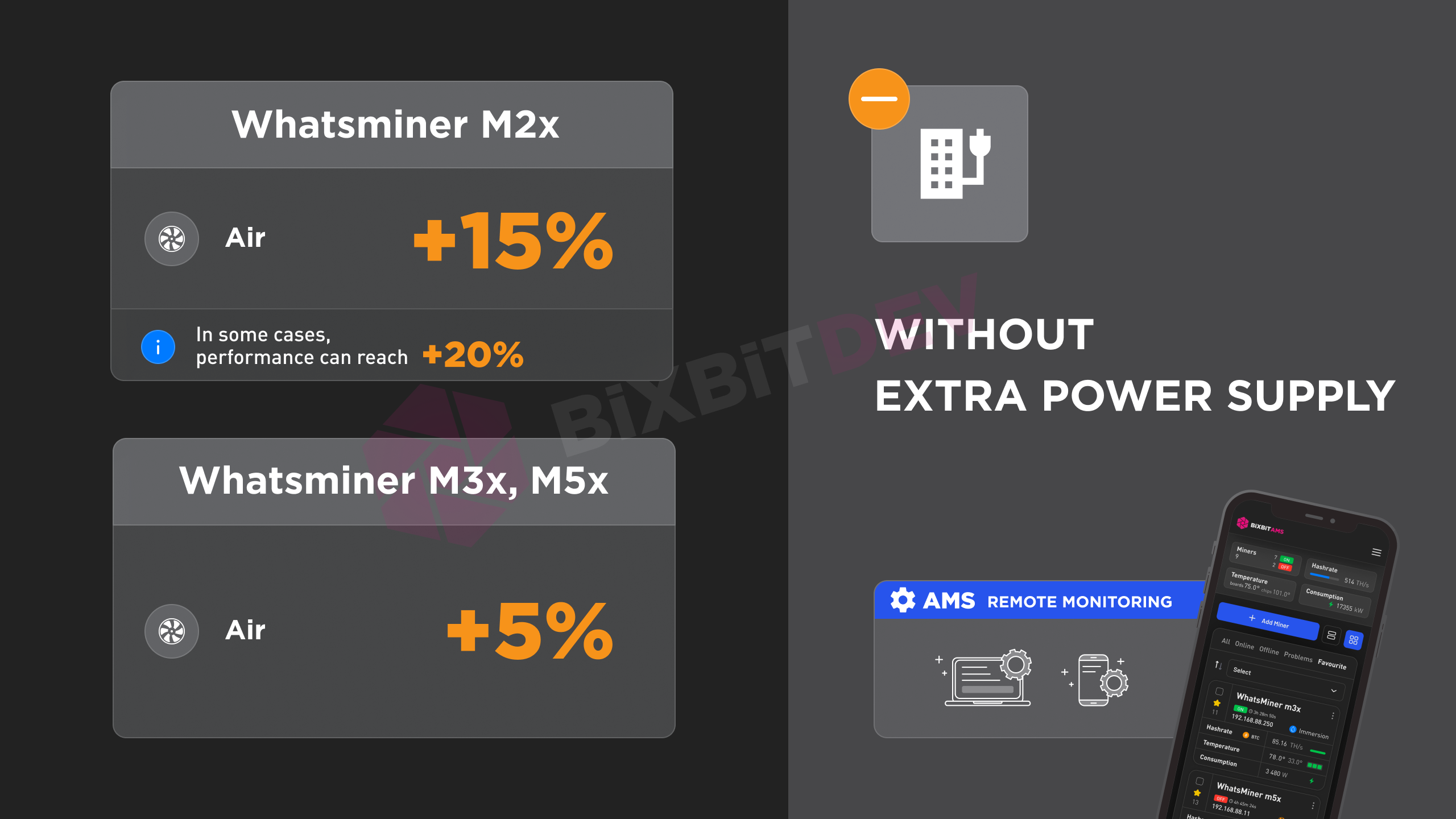 Information on overclocking WITH extra power supply unit: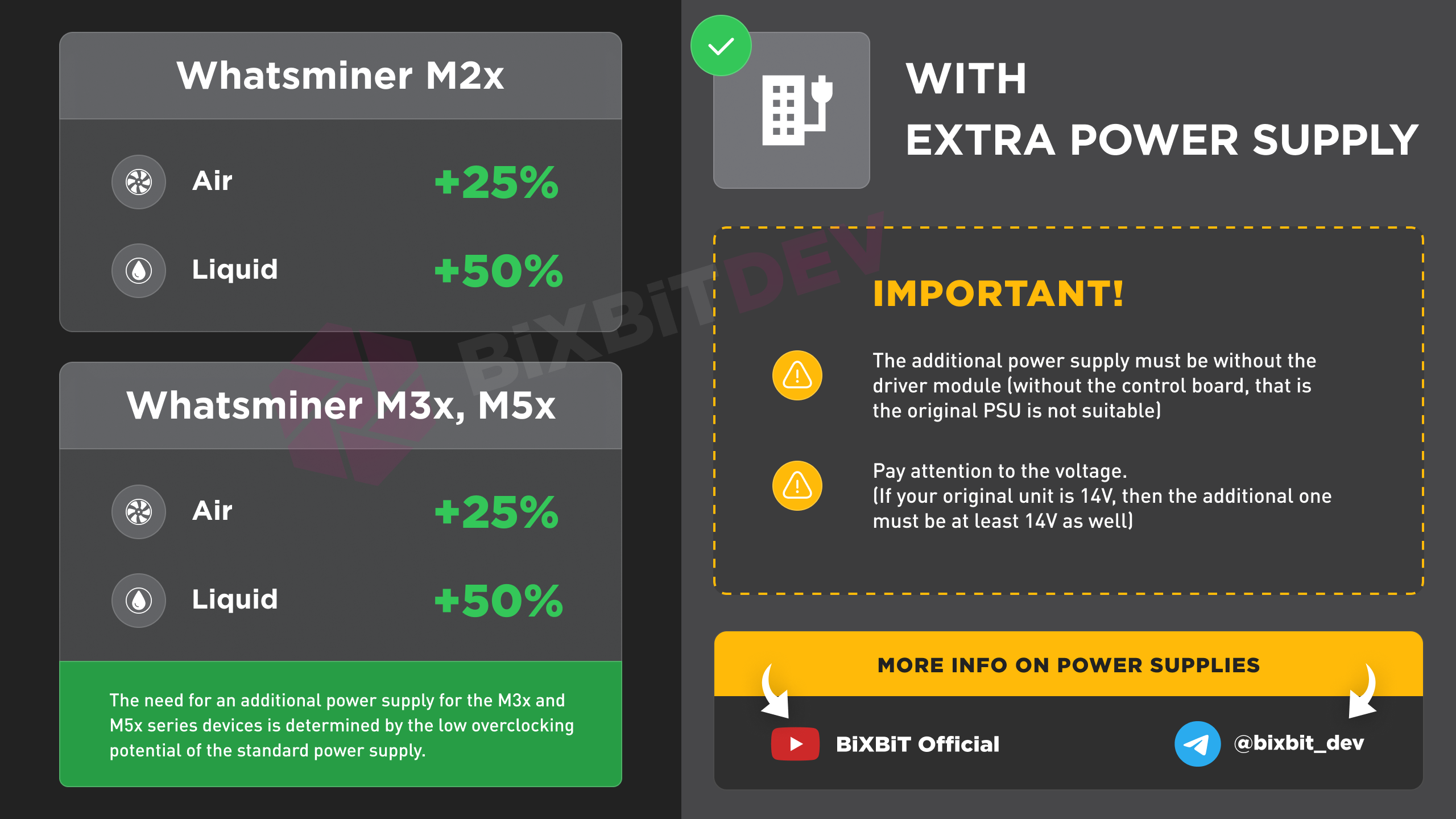 Download firmware: bixbit.io/en/firmwares/cf
Technical support on Telegram: @BiXBiT_SUPPORT_bot *Chat with a human specialist 24/7
Video instruction on how to connect an additional power supply unit for Whatsminer. Mostly relevant for the M3x M5x series since the M2x series has a factory psu of better performance: https://youtu.be/hfiKEk7YQ08
Subscribe to news channel: @BiXBiT_Dev_News
(All important updates and news)
The firmware and AMS interface can be branded with the partner's logo.
For partnership and development inquiries, please contact on Telegram: @BiXBiT_SUPPORT_bot
Partnership
BiXBiT Dev offers a partnership program for administrators and owners of mining hotels, data centers and repair shops. Our program includes customized partner firmware featuring your DEV FEE and logo, ensuring timely rent collection from your customers while providing them with improved firmware for additional income. Additionally, we offer help with installation and configuration. Your firmware will be updated to the latest version with each release. To discuss the affiliate program, please contact @BiXBiT_io.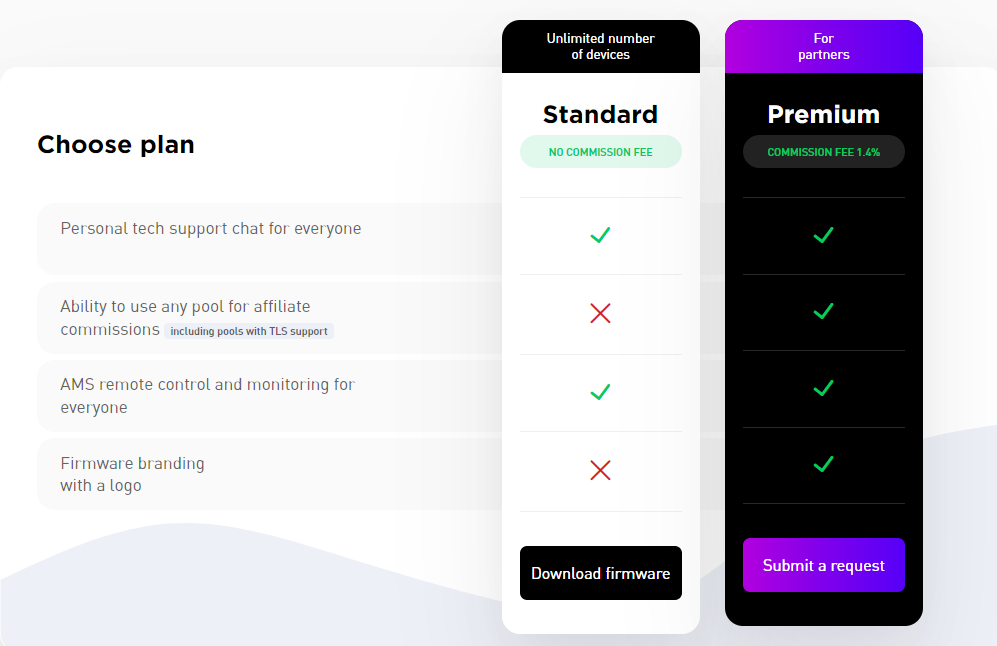 Publication date: 7 months ago