Antminer S19 Pro vs WhatsMiner M30+: Unveiling the Power of Cryptocurrency Mining
Cryptocurrency mining has emerged as a lucrative venture in the digital age, fueling the demand for high-performance mining hardware. In this technological showdown, we bring you a head-to-head comparison between two giants of the mining world: the Antminer S19 Pro and the WhatsMiner M30+. Join us as we delve into the technical prowess, efficiency, and overall performance of these ASICs, helping you make an informed decision for your mining endeavors.
This analysis presents a thorough examination of the performance metrics of two advanced and highly energy-efficient Bitcoin mining products. Despite the Antminer's higher cost and superior power, both miners demonstrate comparable output capabilities. Based on our data, the Bitmain miner exhibits marginally stronger performance, while the Whatsminer showcases commendable stability. These findings indicate an imminent and intense competition between the two companies in the foreseeable future.
Table of Contents
---
Hashrate
When it comes to the world of cryptocurrency mining, one cannot underestimate the importance of hashing power.
The Antminer S19 Pro, developed by Bitmain, stands tall as a formidable mining machine. Equipped with the latest generation of ASIC chips, this device showcases an impressive hashing power. The Antminer S19 Pro boasts a remarkable hashrate of approximately 110 terahashes per second (TH/s).
On the other hand, we have the WhatsMiner M30+, a product from the reputable MicroBT company. The M30+ has been designed to deliver outstanding mining performance, and it certainly lives up to the expectations. With its advanced technology, the WhatsMiner M30+ exhibits a commendable hashrate of around 100 TH/s. This places it in the same league as the Antminer S19 Pro, making it a worthy adversary in the mining realm.
It is worth noting that while the Antminer S19 Pro edges slightly ahead in terms of hashrate, the actual mining performance may vary depending on factors such as electricity costs, network difficulty, and maintenance. Therefore, aspiring miners should consider a holistic evaluation of these factors to make an informed decision.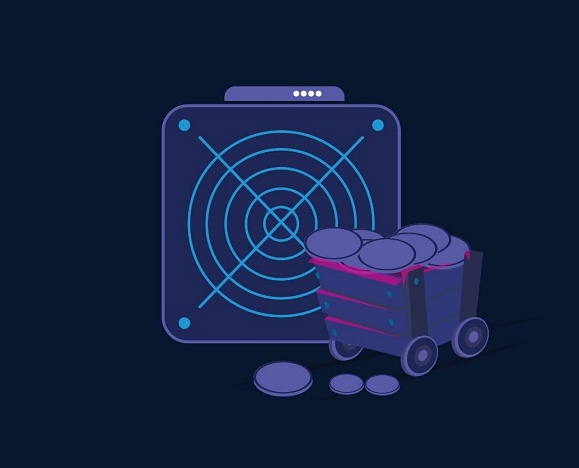 Energy Efficiency
Both the Antminer S19 Pro and the WhatsMiner M30+ performed admirably in this regard, aligning closely with their advertised specifications.
The Antminer S19 Pro, with an average power usage of 29.7 J/TH, surpasses its advertised rate by 0.6%. It achieves this impressive efficiency with a power consumption of approximately 3250 watts. Similarly, the WhatsMiner M30+ shines in energy efficiency, consuming around 3400 watts of power and delivering an efficiency of approximately 34 J/TH. The M30+ slightly exceeds its advertised figure by 1.0%.
Both miners demonstrate a commitment to optimizing power consumption, resulting in high energy efficiency. Their similar efficiency levels make them attractive options for miners looking to maximize returns while minimizing energy costs. Both the Antminer S19 Pro and the WhatsMiner M30+ offer competitive choices for cryptocurrency miners.
Whatsminer High Power Mode
The Whatsminer M30S+ provides a "high power" mode that boosts its performance significantly. In this mode, the miner achieves an average hashrate of 109.4 TH/s, surpassing the standard power mode. However, the high power mode comes with increased power consumption, utilizing 3,743 W compared to the normal conditions of 3,331 W.
Interestingly, despite the higher power consumption, the Whatsminer M30S+ in high power mode still maintains a marginally improved energy efficiency. It averages a rate of 34.3 J/TH, showcasing its ability to deliver enhanced hashing power while optimizing power consumption.
Temperature
Bitmain gains a notable advantage in terms of maintaining optimal temperatures for their miners. Through our meticulous hourly temperature measurements, utilizing an electronic thermometer placed 15 cm away from the primary air outlet in the air stream, we have discovered a striking distinction. The Antminer consistently operates at an average temperature of 45.9°C, while the Whatsminer endures an average temperature that is approximately 10.5°C higher. This significant disparity, coupled with the visibly hotter nature of the Whatsminer device itself, strongly indicates the superiority of Antminer's cooling mechanisms. With a greater number of fans and the generation of higher air flow speed, the Antminer's cooling system excels.
While Bitmain has demonstrated a notable advantage in this regard, it is worth mentioning that there are alternative solutions available. BiXBiT, for instance, specializes in immersion cooling technologies that cater to mining farms of various sizes.
BiXBiT offers immersion cooling solutions that can effectively manage the temperatures of mining equipment. By submerging the hardware in a non-conductive liquid, heat dissipation becomes highly efficient. This method eliminates the need for traditional air cooling systems and allows for improved cooling performance, reducing the risk of overheating and maximizing mining efficiency. Whether it's a small-scale mining operation or a large-scale mining farm, BiXBiT provides immersion cooling options tailored to specific needs.
Start-up Time
In terms of boot time, the Antminer proved superior to the Whatsminer, showcasing its efficiency in reaching the target hashrate. Through meticulous testing, averaging five attempts, we observed that the Antminer achieved its desired hashrate in a swift four minutes. On the other hand, the Whatsminer required an average initialization time of approximately 27 minutes. It is worth noting, however, that this significant difference in boot time might be attributed to a safety feature implemented in the Whatsminer, which could contribute to the extended initialization period. This unique characteristic of the Whatsminer should be taken into consideration when evaluating its overall performance and operational efficiency.
Final words
In the fierce battle between the Antminer S19 Pro and the WhatsMiner M30+, both mining rigs offer exceptional performance, efficiency, and reliability. The Antminer S19 Pro stands out with its top-of-the-line hash rate and advanced cooling mechanism, making it the go-to choice for mining enthusiasts willing to invest in premium quality. On the other hand, the WhatsMiner M30+ offers an appealing balance of power, affordability, and user-friendly features, making it an excellent option for those starting out in the mining world or seeking a more budget-conscious approach.
As you embark on your cryptocurrency mining journey, carefully consider your goals, budget, and requirements to determine which mining rig aligns best with your needs. Remember, both the Antminer S19 Pro and the WhatsMiner M30+ exemplify the cutting-edge advancements in mining technology, empowering miners worldwide to harness the full potential of cryptocurrencies.
Unlock the full potential of your Antminer S19 and Whatsminer M30S+ with BiXBiT's advanced firmware offerings. BiXBiT's firmware solutions are designed to revolutionize your mining experience by reducing power consumption and boosting the performance of your ASICs. Elevate your mining operations to new heights with BiXBiT's firmware for the Antminer S19 and Whatsminer M30S+, unlocking efficiency and unleashing the true capabilities of your mining hardware.
Invest wisely, mine efficiently, and make your mark in the exciting realm of digital currencies!
Publication date: 2 months ago