BiXBiT revealed an improved installation at TerraCrypto event in Moscow
On March 14, TerraCrypto event started at 10 a.m. in Moscow at the Dukhovskoy Lane, 17 p.4 Startup-Center address. The meeting involved discussions about the latest industry changes, such as legislation, mining development trends and prospects for 2019-2020.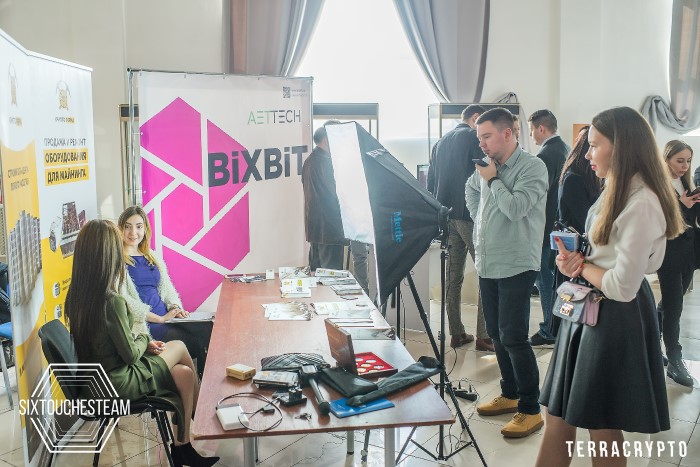 Bitmain, Rusnano, Synergis, Technobit, Astra and other companies had their representatives among the speakers. BiXBiT, in turn, was the broadcast-program sponsor.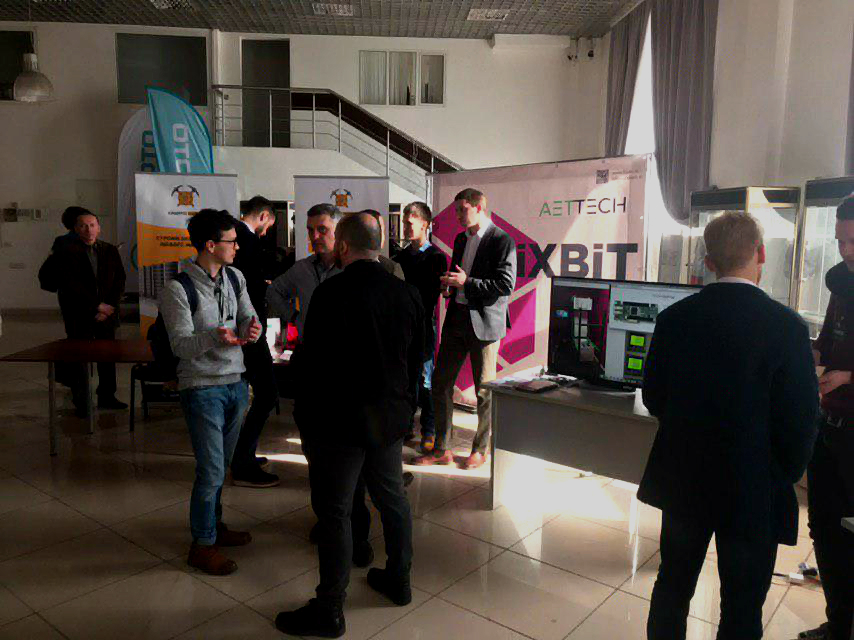 Innovations, long-term investments, cooling systems, mining equipment, energy supply, energy saving / renewable energy sources, FPGA as a new breakthrough in mining within PoW, industrial mining, software for optimizing and automating mining processes were discussed during the presentations.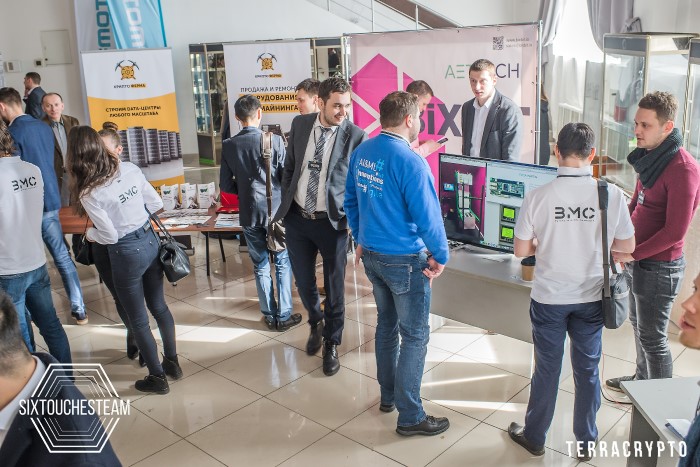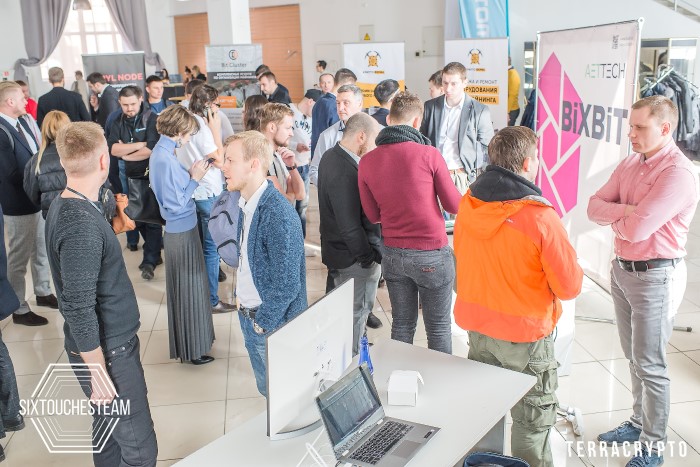 The event's venue consisted of two separate zones. Attendees made speeches in the conference hall, which were later followed by discussions. Solutions were introduced on the exhibition zone stands by a number of both Russian and foreign leading manufacturers, as well as distributors of mining equipment, data centers and pools services.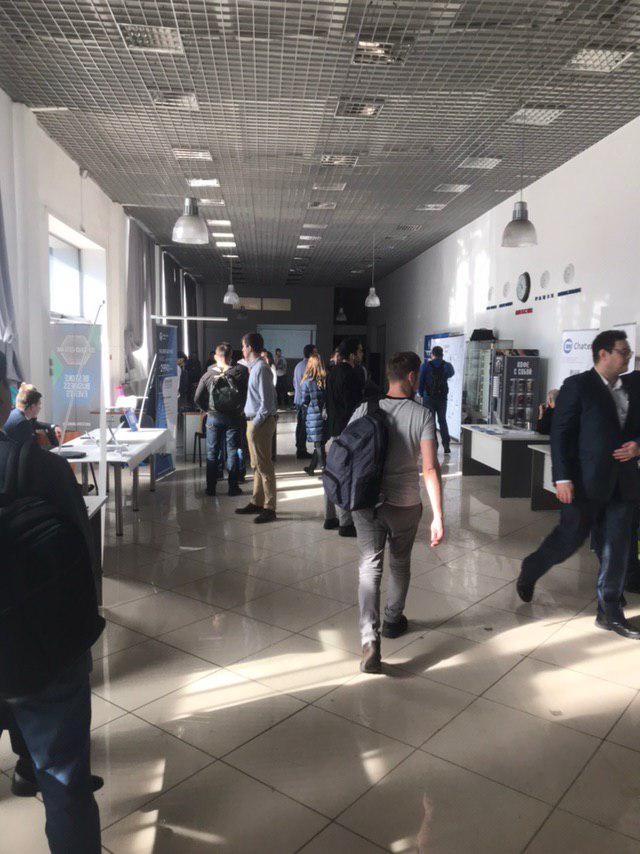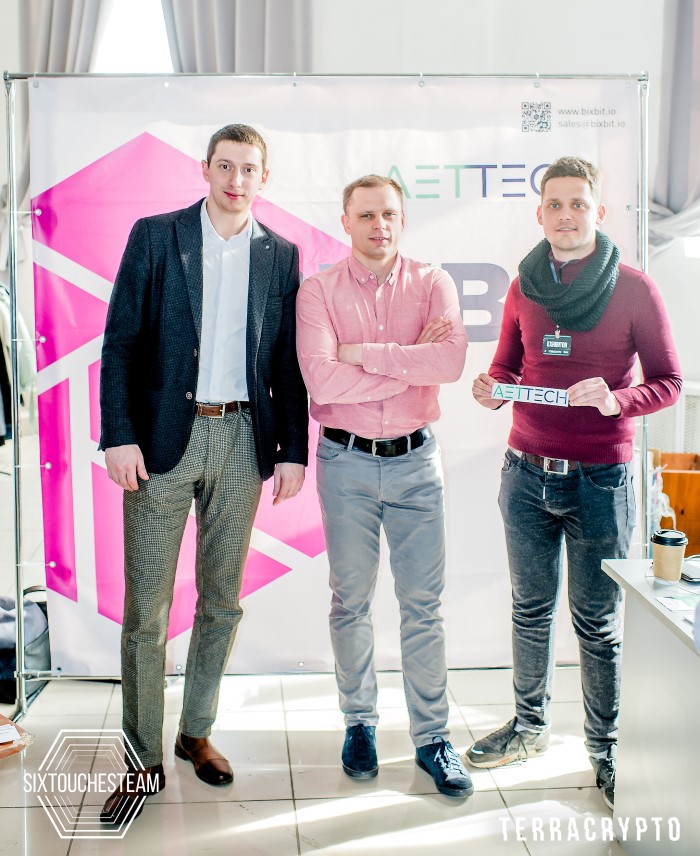 BiXBiT demonstrated the updated rack's version dedicated for cooling and overclocking such mining equipment as GPU, FPGA, ASIC etc. Main updates were made towards the automation and monitoring systems:
the automation system now provides full control over the electrical part of the rack, prioritizing the trigger of circuit breakers;

instant diagnosis of any event. All information about rack/cells is displayed on a 7-inch touchscreen display. It also displays statuses of circuit breakers, pumps and rigs. A protection automatics trigger and further system shutdown is accompanied with indication as well;

five temperature sensors are provided. One for each cell (4 in total) and "emergency" one for the external closed cooling circuit. An emergency sensor monitors pressure and temperature in the circuit. It also regulates the speed of the cooling tower fan. If the specified threshold values ​​are exceeded, a particular cell or the entire rack, depending on the characteristics of the equipment, will be shutdown (if the values excess ​​is fixed in the circuit, the alarm sensor will operate first);

racks can be networked. Each can be monitored separately just as the entire network. Restart operations, shutdowns, etc. are also available. Power control (current intensity, voltage, consumption) is implemented for such elements as pumps etc, as well as for the immersed equipment;

new version provide feature of remote controlling from any external computer connected;

the rack's design almost hasn't changed. It remains universal, suitable for any computing equipment immersion. The electrical part for the FPGA is hidden. To improve the maintenance of each individual cell, additional cranes were implemented to avoid the need of shutting down the rack.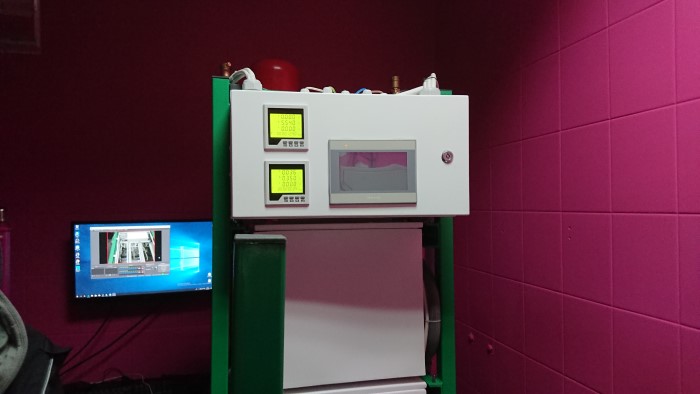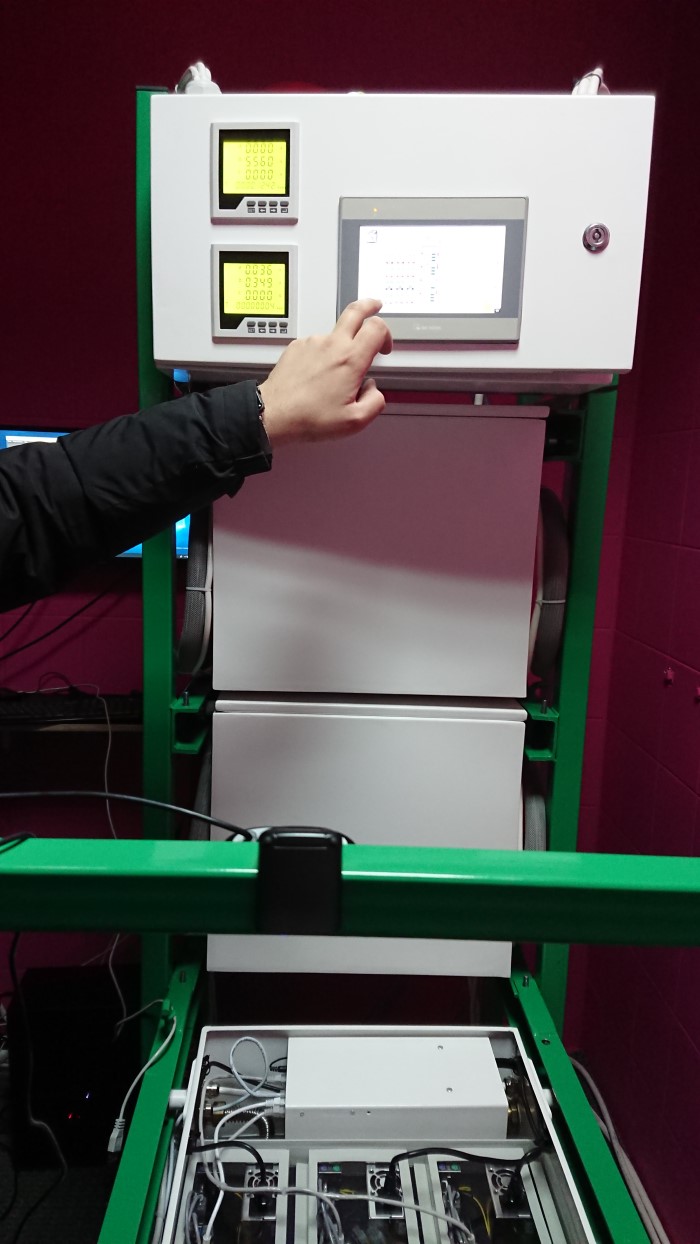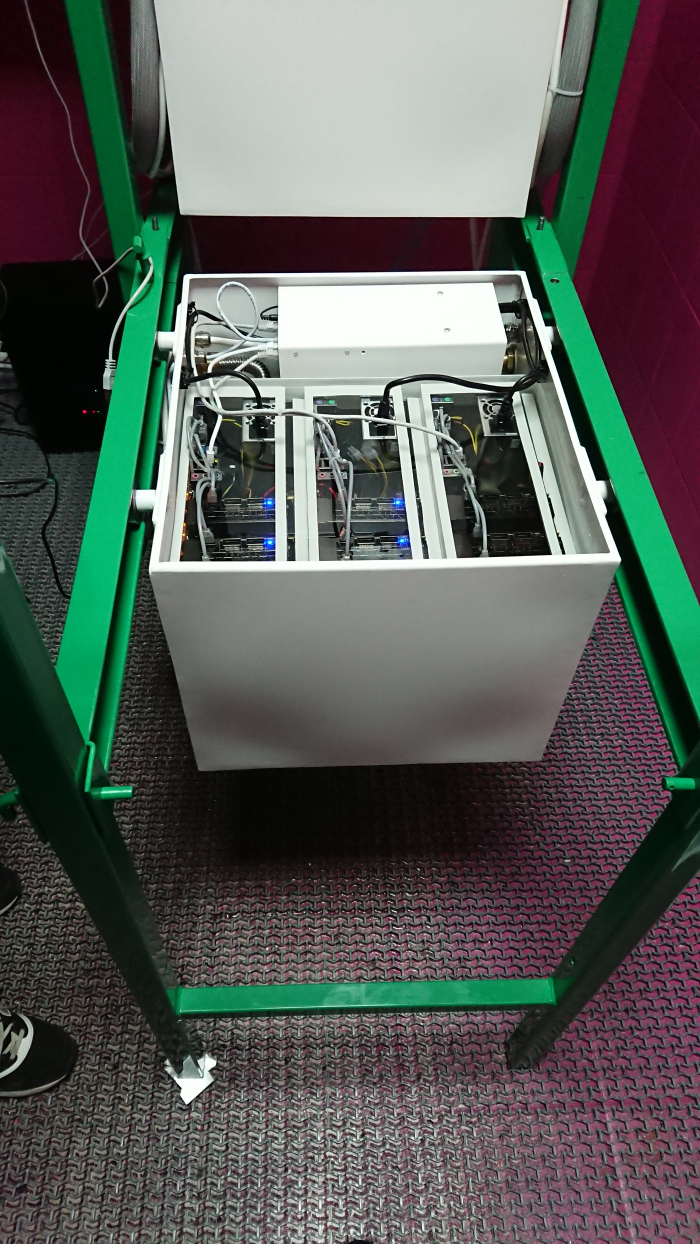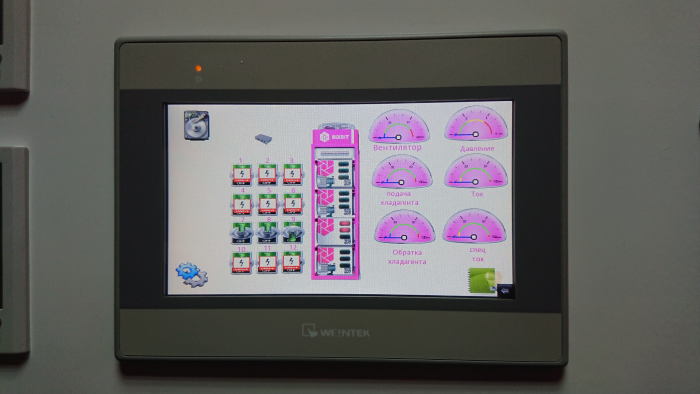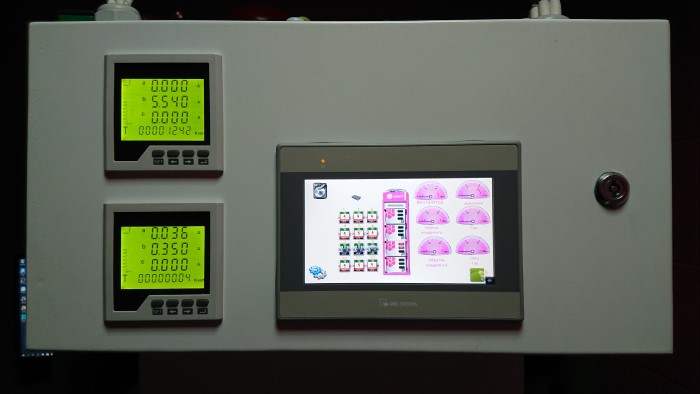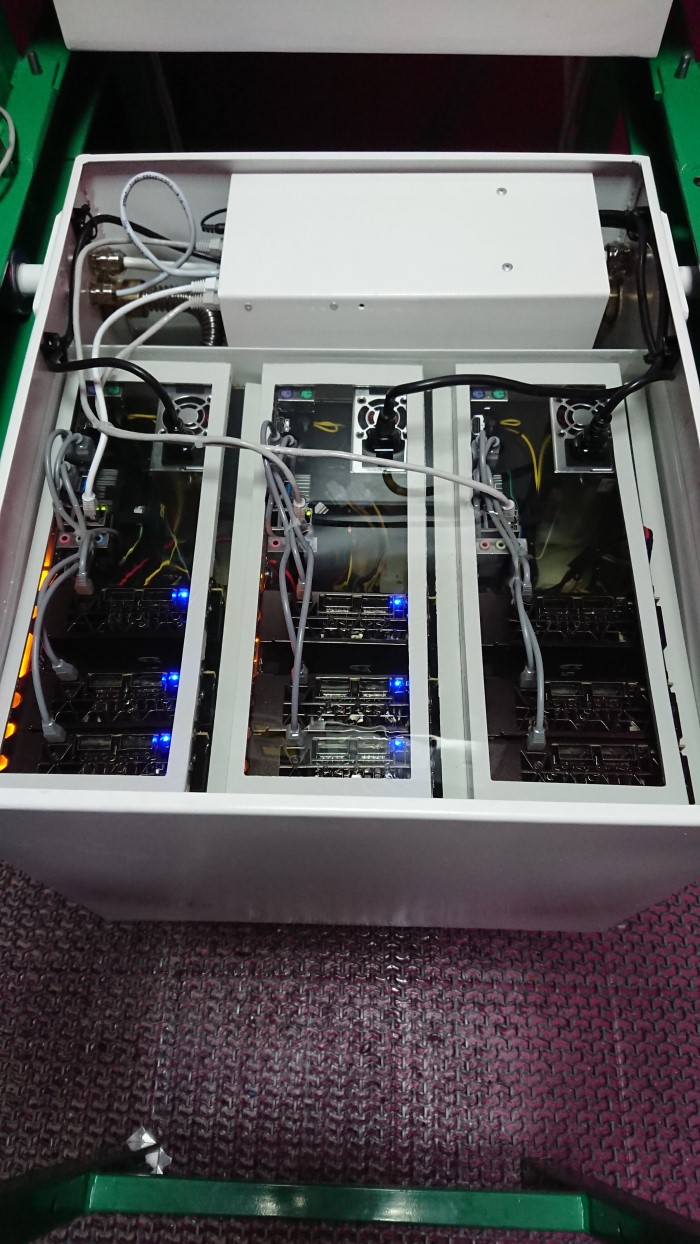 Publication date: 4 years ago