Cloud Mining vs Home Mining. Choosing the best option
In 2018, the beginning miners are at a crossroads. On the one hand, they want to buy equipment, build a farm and customize everything by themselves. On the other hand, the increasing network complexity frightens them and incites to go in for cloud mining. Which option is better and what to start mining in 2018?
Cloud mining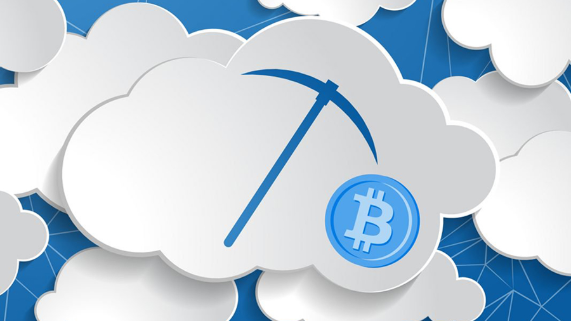 Cloud mining is a rather new phenomenon in the blockchain industry. It appeared when short-term leasing of premises for mining became profitable. But, at the same time, the lessor is responsible for technical equipment, software equipment, access to electricity and the Internet. When the capacity of home-miners increased, they had to use third-party services. That's how large clusters and mining equipment manufacturers appeared.
Cloud mining service provider has some advantages over ordinary users. They are:
such clusters are located in regions with free or low-rated electricity.
they have wholesale prices on the equipment or they are subsidiaries of large manufacturers of mining equipment.
service providers do not have problems with renting and ventilation system organization;
they operate with huge capacities.
So, cloud mining means using resources of a large company that is a manufacturer or owner of computing equipment. At the same time, such services relieve the consumer from all problems connected to mining (except for market fluctuations, of course).
What is the difference between cloud mining and mining pools?
Pooling of resources increases the average mining capacity of each miner. And at the same time, all expenditures on maintenance, electricity, rent, repair and equipment replacement a equally shared between all the pool members. That's why such approach is less profitable than cloud mining, which, by the way, provides some guarantees for users. More details about it will be described below.
Advantages of cloud mining:
you can mine any of selected cryptocurrencies;
you don't have to worry about any common mining problems: maintenance, setting up, cooling system, noise insulation of the premises, renting, etc.;
profitability on "someone's" equipment is generally higher than on your own (due to lower expenditures);
rapid scaling (capacity expansion) depending on the budget;
there is no equipment downtime and, as a result, loss of profit (because you are renting power, not a unit of equipment);
the legal regime chosen by the provider guarantees protection funds safety and eliminates problems with the computing equipment import;
demand stimulation programs suggest that you will be entitled to a small bonus for attracting new customers.
Disadvantages of cloud mining:
There is a risk to give money to unknown scams offering non-existent computing power or closing immediately after making a rent. All those who promise a profitability of over 300% per year are more likely to be scammers. You should be careful and turn to safe providers.
you will pay a commission for using a storage, which will reduce the amount of profit from mining. This will also reduce the profitability of equipment;
cloud services may have a minimum limit before you can withdraw your coins. You will probably need some time to get the opportunity to withdraw your coins.
the online-resource with your wallet attached can be hacked. In this case, hackers can steal your coins. You can avoid this if you don't use cloud storages with a long withdrawal period or conditions which prevent a quick transfer of funds;
increase in the complexity of network in any case increases the fee for the rented capacity;
you still have to monitor market trends and react to what is happening in the crypto industry;
you cannot sell the equipment since it isn't yours.
Home mining as a long-term investment
Despite all the advantages of cloud mining, many beginners in mining still prefer to have their own equipment. Mining industry begun with home mining farms and such approach still remains relevant.
Advantages of home mining
You can start with solo mining, and then think about pooling or building up your computing power. And here's why:
you choose the amount of the initial investments and set of equipment;
you can switch to profitable altcoins anytime (in case of GPU mining);
high demand on GPUs and ASICs gradually reduces, they can be bought in free access at a reasonable price;
ASIC does not require any special knowledge; it's quite easy to connect and set up the equipment by yourself;
if you have access to cheap electricity, hardware equipment overclocking, free premises and a favorable situation in the cryptocurrency market, you get a quicker payback in comparison to cloud mining;
if mining gets boring, equipment can be sold to other "players".
Disadvantages of home mining
Of course, there are some issues that can be discouraging for potential miners:
you cannot launch large computing capacities and generate more reward;
costs for setting up, repairing, electricity, renting, ventilation system completely fall on the owner of the equipment;
assembling your own farm will require minimal of hardware knowledge;
noise, dust and overheating - any of those can be a reason for equipment to fail. You'll have to deal with it all the time .
you should consider that switching to another task requires time and equipment in this case usually idles;
ASICs become obsolete, and due to the inability to reconfigure devices to other cryptocurrency, they become useless;
a long payback period.
Cryptocurrency market assessment
Some potential miners who want to take their first steps in mining, are a little bit discouraged of buying their own devices due to the problems with equipment operation and some economic factors. Anyway, those issues are not as crucial as it may seem and moreover we can make positive forecasts:
Now it is a calm period and the industry is open for newcomers.
The equipment price is not artificially overvalued. There is no high demand anymore, so any devices are available for buying without any difficulties.
The main cryptocurrencies rate is either in the low point before the increase, or it shows growth in the context of several years. This is also an ideal moment, for those who want to get profit from cryptocurrency exchange (changing the "bear" exchange trend to the "bull" trend). Analysts of Masterluc, Cryptotrader, Fundstrat and others have mentioned it.
Most of the altcoins (now there are more than 1500 of them) will be screened. Crypto industry will have more influence due to its expansion into most of the social spheres. Generally speaking, experts consider that the December bitcoin cost at 20 000$ is not the limit of growth.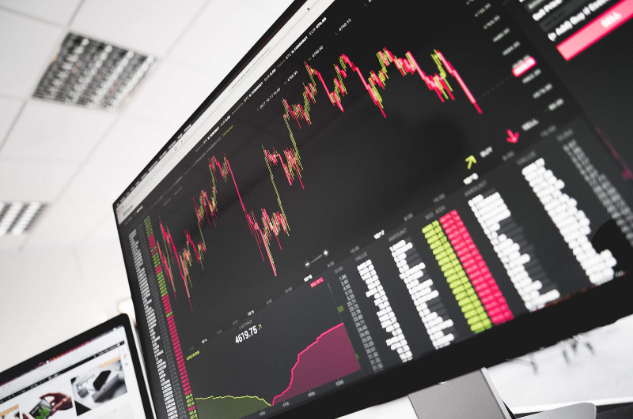 Thus, the market situation is rather favorable for the entrance. But what about other discouraging issues?
Overcome the obstacles and start mining
If you are ready to deal with market difficulties we will help to overcome the rest of the obstacles.
For that purposes BiXBiT company has developed a ready-made software and hardware complexes, which professionally deal with the most common mining problems. It can be provided in either a ready-made solutions or as a basis for further modernization within the framework of open-source.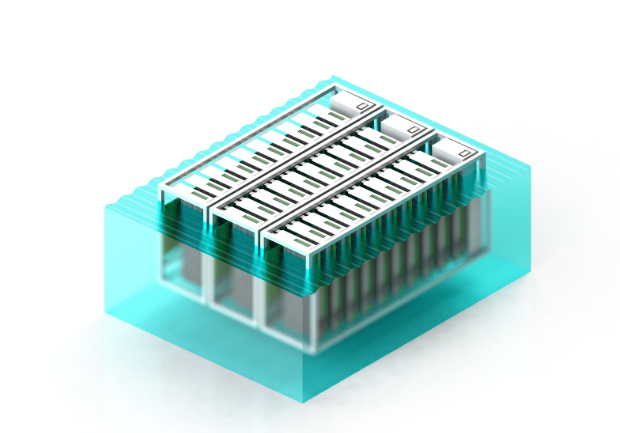 Its main distinguishing feature is immersion cooling. Such approach implies that the equipment is immersed in the coolant and thermostated in the specified temperature corridor. It has the optimal temperature regime, which lets reach the maximum performance of equipment.
Using immersive cooling eliminates a number of most common problems:
noise of operating equipment;
dust accumulation;
costs for maintenance and cooling system repairing;
organization of ventilation, thermal corridors, etc .;
difficulties with stable equipment operation during overclocking .
Our second distinguishing feature is efficient heat utilization. Usually generated heat is considered to be a problem. But we figured out how it can be efficiently applied. BiXBiT solution allows to relocate the generated heat into central heating, which allows to warm up water, your house or even a greenhouse with thermophilic plants. This will let miners save some money and, in some cases, to get some additional profit.
The third know-how of our company is a diskless start-up system. In addition to the hardware part there is a software, which includes images of operating systems with preinstalled programs for mining. Each image tooled for the most popular cryptocurrencies and all you need is to add your private wallet. You get a significant competitive advantage over other miners, since you can change the blockсhain network within a few minutes to a more profitable one at the moment. Hardware re-configuration (in case of GPU) occurs automatically and is restarted with new settings.
BiXBiT complex will allow to: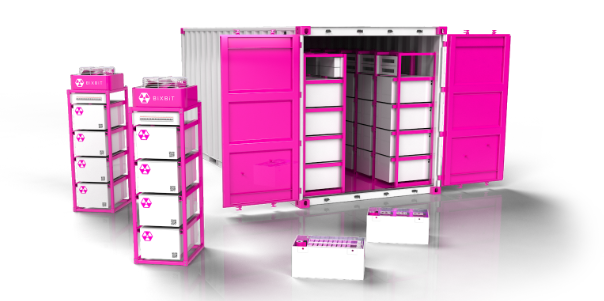 instantly respond to market fluctuations;
get equipment for long-term investments;
efficiently utilize the generated heat;
save money on repairing and replacement of cooling system;
to create your own system of cloud mining or mining-hotelon based on BiXBiT installations.
Thanks to our solution, you will be able to enter the sphere of mining at the most suitable moment and at the same time avoid all the most common problems of this industry.
Publication date: 3 years ago