Mining in Oil Fields - The Future of Cryptocurrency Mining?
On October 20, the newspaper Kommersant published an article titled "Oh, Mine Gas". Journalists have learned that the Ministry of Industry and Trade, Ministry of Finance and the Central Bank are studying the project of Russian oil companies to mine cryptocurrencies directly in the oil fields. The idea was to use associated petroleum gas (APG), with the help of which generators would produce free electricity.
A letter from the deputy head of the Ministry of Industry and Trade V. Shpak was sent back on September 7, but no response on the legality of the placement of data centers has yet been received.
Exploration of cryptocurrencies by oil companies
The initiative of Russian oil tycoons seems random only at first glance. In fact, it hides quite a pragmatic approach to the side business, which is the production of cryptocurrencies, and the desire to save on fines for exceeding environmental standards. First of all, this applies to associated petroleum gas and the possibility of obtaining electricity from it.
For non-specialists let us explain: APG is a mixture of hydrocarbons dissolved in the fraction, emitted in the process of oil production and treatment. It is a byproduct of production, most often saturated with methane, propane, butane, isobutane, etc. In fact, it accompanies "black gold" at all stages of work with it and gives a lot of trouble to casual miners. Drillers often find themselves in a reservoir with gas when searching for oil, but have no means of pumping it out or transporting it. It used to be one of the symbols of oil production, as it was most often burned in flares and blazed around the clock as a symbol of wasted resources. It is believed that when APG is burned, it increases the greenhouse effect and generally pollutes the atmosphere.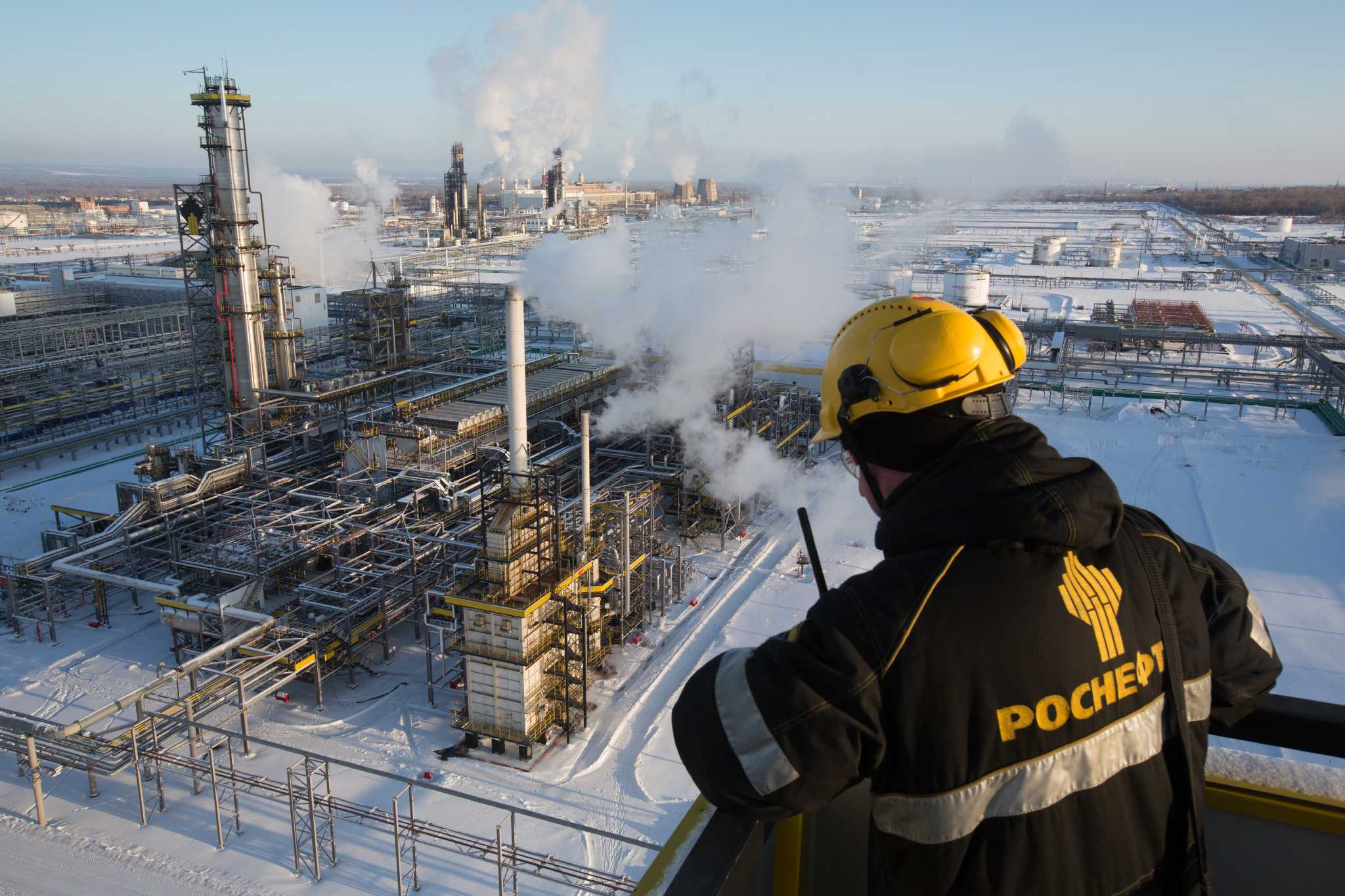 However, since 2012 the Russian Federation introduced a rule according to which no more than 5% of the volume of produced associated petroleum gas can be burned. Otherwise oil companies are fined. Only in 2018 fines were issued for 405.6 million rubles. Now they try to deliver it to gas refineries or feed it into pipelines, pump it back into the reservoir to enhance oil recovery and, most importantly, use it in gas turbines, gas piston and microturbine units. Just the named generators can produce free electric power.
In addition, there is talk of increasing useful utilization of APG to 97.5%. These measures force Rosneft, Gazprom, Lukoil, and dozens of other companies to urgently look for ways to use the "extra" gas they produce. For example, by generating electricity from it for some purpose. Obviously, cryptocurrency mining is one of the best ideas for using associated gas.
Advantages of "gas" mining
One of the foundations of profitable production is the cost of electricity. Ideally, electricity should be surplus and free. The Russian Federation has enough sources of cheap and surplus electricity, this includes almost 200 hydroelectric power plants, including small ones, and 11 nuclear power plants, and a dozen wind farms. The use of APG is another source of power generation, which makes it possible to engage in a fairly profitable business. At the same time, oil companies have access to free electricity for the implementation of any digital currency projects.
Accordingly, there is an opportunity both to make money on cryptocurrency and to attract investors willing to deploy mining facilities. This is especially true for Chinese miners, who were forced to leave their homes under pressure from the authorities. However, restrictions on mining periodically erupt in Iran, Abkhazia, Kyrgyzstan, Kazakhstan and many other regions. It is Russia that can become a safe haven for miners from all over the world. And with immersion cooling, mining cryptocurrency can be much more profitable, as the overclocking of equipment reaches 40-60% over the standard performance, as BiXBiT offers.

Gas piston power plants can produce electricity also from associated petroleum gas
The third important effect of associated gas recuperation is the improvement of the environmental situation in the region. Russia has traditionally been one of the leading countries in flaring APG. In fact, associated gas also contains hydrogen sulfide, carbon dioxide, and other harmful substances. Soot, products of incomplete combustion of hydrocarbons, sulfur dioxide, nitrogen oxides, etc. enter the atmosphere. They spread for many kilometers and have a negative impact on people, fauna, and flora. The mining industry can get rid of flares over oil fields forever.
If miners switch to immersion cooling for their mining equipment, such as offered by BiXBiT, they could create a closed-loop infrastructure. Namely, they will be able to redirect the heat generated by the mining equipment for water heating and central heating. This will provide heat for both production facilities and nearby residences. It can also be used to develop commercial projects such as greenhouses, aquaponics, fish ponds, terrariums, wood drying, painting, alcoholic beverage production, etc.
Finally, it will allow the production of self-owned power plants, including for later export.
What oil company offices worry about
The Kommersant publication cites some critical assessments of experts who question the effectiveness of "oil and gas mining". It also points out, for example, that the companies' letter to the regulators was written for a reason, since the attitude to mining in Russia is not clear, and cryptocurrencies are not detailed in any laws, except the law "On Digital Financial Assets". Accordingly, the initiative of oil companies is already at risk at the first stage because of the legislative field, devoid of legal regulation.
Yes, the lack of regulation with regard to mining in Russia is present, but why do experts consider this an obstacle? First, the necessary laws and changes can be adopted after the government assesses the effectiveness and usefulness of this type of activity. Secondly, the regulators have repeatedly stressed their willingness to organize "sandboxes," that is, zones with special jurisdiction, following the example of FEZs (free economic zones). On an individual and experimental basis, it is quite possible to allow a couple or three companies to place data centers near oil fields.
It is more complicated with taxation and recognition of cryptocurrencies. However, deputy Aksakov hinted in mid-October that the necessary regulations may be introduced to the Tax Code in the near future. That is, cryptocurrency will finally be recognized as a taxable type of property. This may not be good news for those who like to make super-profits, but at least there will be legal certainty.
Another expert pointed to the fact that oil companies are engaged in production of hydrocarbons, and the construction and maintenance of data centers for them will be very expensive. Here it should be noted that for people working in a much more complex and responsible industry, the construction of a data center can hardly be called an impossible task. As for the maintenance aspect, the aforementioned BiXBiT solution has the following advantages:
Eliminates dust contamination and noise generation since the equipment is always kept in a thermally stable liquid environment;

No need for costly ventilation, air purification and conditioning systems

No need for frequent maintenance of mining equipment or replacement of consumables;

The number of employees and system administrators required and their qualifications are significantly reduced;

BiXBiT can independently carry out design works based on the customer's wishes and provide the necessary consulting services.
Finally, the last concern is caused by the fact that the participation of, say, Chinese miners exposes them to the risk of criminal prosecution. The Chinese who lease the facilities are not residents of the Russian Federation and are required to report their income to the PRC, but mining in China is prohibited. Well, there are options here too, ranging from not entirely legal to completely severing ties with China, renouncing citizenship (this is allowed if one permanently resides abroad), or creating resident companies.
Places where "bitcoins from oil" are already being mined
The idea of mining bitcoins near oil fields is not a Russian know-how. For example, Kirkwood Oil and Gas LLC in Wyoming (USA) has already attracted bitcoin miners precisely because of the need to reduce emissions and minimize global warming. In addition, oil producers have long been concerned about potential money being burned and not generating any profits.
A similar partnership has been seen in North Dakota, the largest oil-producing state in the United States. There, Equinor ASA (Norway) and Enerplus Corp (Canada) also diverted APG to generate electricity for mining. And Denver-based Crusoe Energy Systems Inc. used 40 containers in shale basins. Their supplier was Kraken Oil & Gas Partners LLC, which produces about 10,000 barrels of oil a day, making it the largest oil producer in Montana.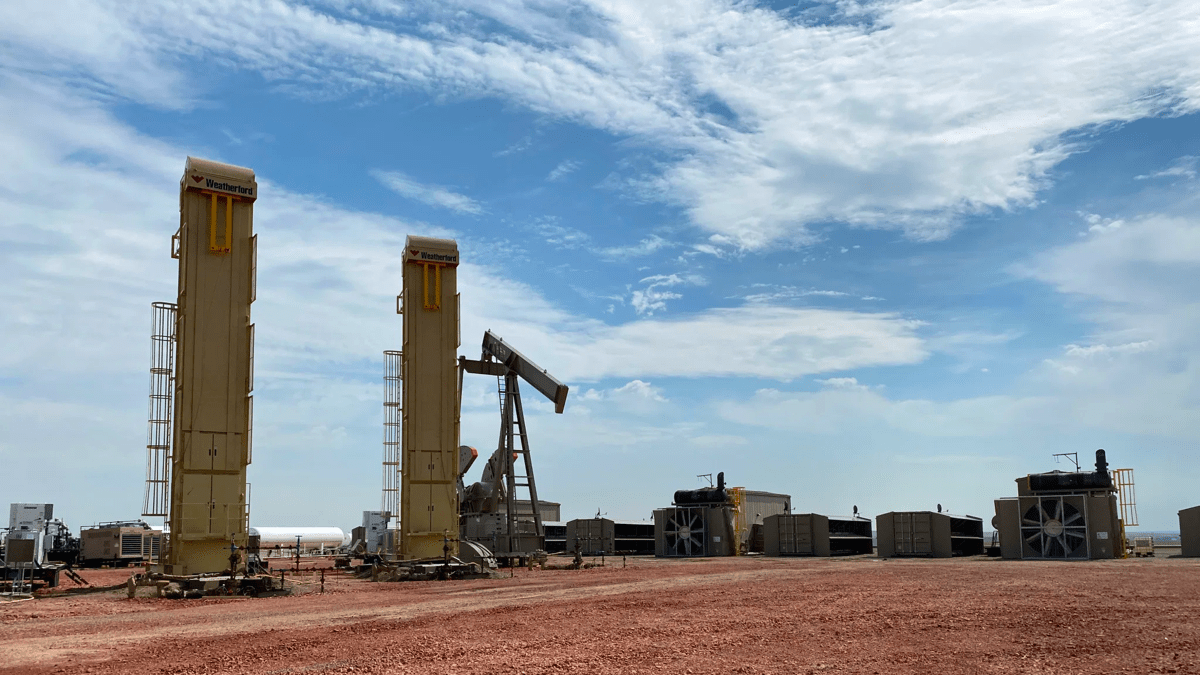 June 2021, Sydney, Montana. There are hangars with mining equipment on the right side of the oil wells 
On September 4, 2021, 200 oil company executives and bitcoin miners met secretly in Houston, Texas, USA. There they discussed the possibility of using associated petroleum gas to jointly make money for oil companies and miners, as well as to reduce harmful emissions. In addition to Texans, people from California, Colorado, Louisiana, Pennsylvania, as well as Australia and Great Britain attended the meeting.
One meeting attendee, A. Ortholph, who heads Upstream Data's U.S. business development business, said he was ridiculed in 2018 as soon as he talked about flaring gas mining. Three years later, it was clear that this was the best opportunity the oil and gas industry could have had. One can only hope that Russian companies will not have to wait so long. After all, it is quite obvious that, despite the opposition of government officials, it is APG mining that can make the oil and gas industry even more profitable and environmentally sustainable.
***
Thus, mining using associated petroleum gas is a very promising direction for both oil producers and cryptocurrency miners themselves. This solution reduces the greenhouse effect, improves the environment and at the same time provides free electricity for earning digital currency. The use of BiXBiT immersion cooling makes it possible to additionally increase the computing power of the devices, redirect the generated heat to other needs, and avoid unnecessary efforts to service and maintain the performance of the mining equipment.
Publication date: 1 year ago